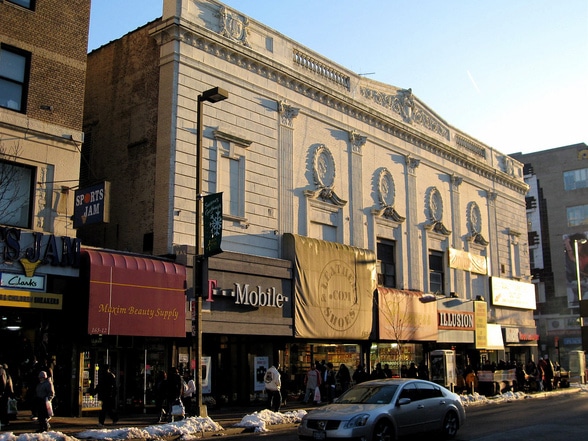 Jamaica, Queens
by nabewise
Infomation
Contrary to common belief, this nabe's name has nothing to do with the Caribbean Island. In this case, Jamaica is actually derived from "Jameco," a Native American word for "beaver." Though there are few beavers here today, Jamaica still has reason to boast: it's the largest neighborhood in Queens. Jamaica provides easy transit access and is also home to the main branch of the Queens Central Library, go read!
Top Votes – Score out of 100
Public Transportation 85
Public Schools 75
Gentrifying 75
Shopping 75
Ethnic 73
Lowest – Score out of 100
Clean 42
Community 42
Singles 33
Seniors 28
Income 3
Top Reviews from Travel Rentals Neighborhoods
Transportation Hub of NYC

I'm not sure what Ryan from ASTORIA's review is. I mean after all, do you want an opinion from someone who lives in ASTORIA? I've lived in Jamaica my entire life. Jamaica is THEE transportation hub of NYC. From Jamaica, you can get anywhere (to Manhattan (E and F trains), To The Bronx via Q44 bus, To Brooklyn (J,Z and LIRRtrains, buses), To LI via the LIRR, SI via the E train to the 1 train.

What's awesome

Transportation, food, shopping (tons of beauty supply stores, shopping, movie theater,) etc. Jamaica is gentrifying.

What's not so awesome

People like Ryan who come to Jamaica thinking that we have something more to offer him

Melissa J.
Everyone is either broke, goes to St. John's, or both. That isn't the worst thing, its just the demographic. As far as safety goes, it isn't bad as long as you stay on the north side. South Jamaica gets a bad rep, but it deserves most of it. Don't go too far east either.Ryan O.
Jamaica is a diverse, generally safe neighborhood

Jamaica, Queens is probably one of the most diverse places in New York. It's got numerous different types of people from all walks of life- mostly blue collar people just taking care of their families.

It's generally safe, although for some reason it's gotten a bad rap recently. While parts like South Side and the infamous 40 projects are where most crime goes on, Jamaica is too big to get lumped into one description.

It's pretty ideal for families just starting out that don't mind commuting to the city for work. The commute is not too difficult. Sutphin Blvd has the Long Island Rail Road and Archer Ave has the subway and bus hubs.

johnny w.