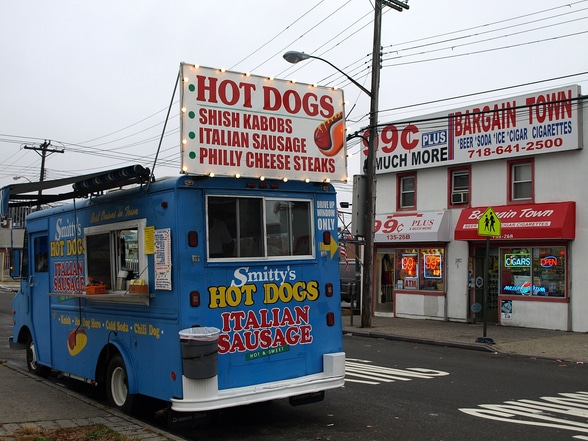 Ozone Park, Queens
by nabewise
Infomation
Settled in 1882, Ozone Park was named after the ocean breeze that passes through it. Ozone Park is home to the Aqueduct Flea Market, which is a great weekend destination, carrying delicious baked goods and ethnic cuisine along side unusual antique finds. Ozone Park is full of small mom and pop shops and a strong community feel fostered by its long-time residents. The neighborhood borders Brooklyn and the water, providing lovely sights and sounds from each direction.
Top Votes – Score out of 100
Community 75
Shopping 75
Nightlife 75
Parking 67
Public Schools 63
Lowest – Score out of 100
Singles 25
Families 25
Seniors 22
Green space 20
Income 6
Top Reviews from Travel Rentals Neighborhoods
I LOVE Ozone Park

Ozone Park is one of the very best places to live in New York. Having lived here for over 10 years, I recommend it wholeheartedly.

Peter M.
Gotta check out the flea market

This flea market is a treat! Before you head there, bear in mind its cash only, but this means you can haggle. It's a nice place to visit, but I would recommend having a mission when you go there. The linen section is huge and very reasonably priced, but don't expect to find too many hidden treasures without really digging around.

Ryan O.