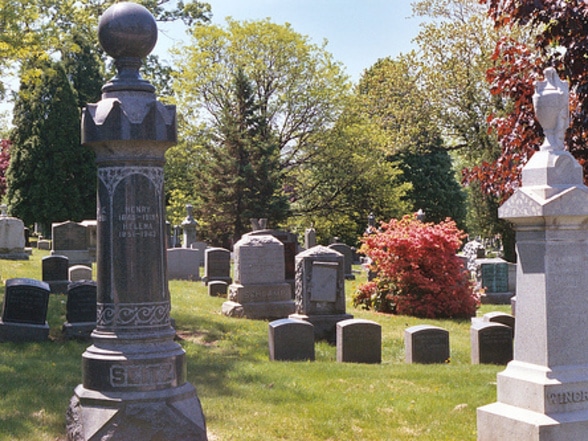 Woodlawn, The Bronx
by nabewise
Infomation
Located in the northernmost section of The Bronx, Woodlawn at points feels much more like an upstate nabe than a part of the city. Known for picturesque Muskrat Cove and the rolling hills of the Woodlawn Cemetery, Woodlawn is rife with quaint homes and exudes a small-town atmosphere. Its thoroughfare, Katonah Avenue, is home to many bars and shops, making it a pivotal destination for locals. Woodlawn is served by the 4 train (last stop on the line!) and Metro-North via the Harlem Line.
Top Votes – Score out of 100
Green space 88
Pet friendly 88
Clean 83
Families 81
Seniors 80
Lowest – Score out of 100
Public Transportation 67
Singles 58
Parking 54
Shopping 42
Income 16
Top Reviews from Travel Rentals Neighborhoods
Many of my friends are buried at the Woodlawn Cemetery, so it is a place that I have visited very often, though less so in recent years as my own health has made making those sorts of trips difficult – but the cemetery is beautiful in that strange sort of way that only cemeteries can be beautiful. I don't think it would be a bad place to be buried.Paul
Woodlawn is a good place to come drink but it's also a good neighborhood to walk around, it's like the Irish version of Chinatown lol! There are lots of trees… it hardly looks like the Bronx! It's hard to get to via public transportation but the 4 train terminates there.

The cemetery is so scary! But the houses are really nice, and so are the people. I like to come on quiet evenings to relax and enjoy some drinks in the bars with friends and family.Josie M
Woodlawn's most famous residents are on the other side. Woodlawn is home to the massive Woodlawn Cemetery, where notable people such as Celia Cruz and Irving Berlin are buried. The cemetery is large and bucolic, giving the neighborhood a rural, Sleepy Hollow-like feel. It is filled with tree-lined streets and modest homes.

The area is also famous for its strong Irish population, making it one of the largest Irish enclaves in the city. Bars and pubs are plenty. However, public transportation is not: getting around late night is quite difficult when the buses, such as the Bx34, stop running. The 4 train is nearby, but the Woodlawn station is closer to the cemetery than the homes. A car is recommended in order to reach other areas.

Homes and apartments along East 233rd Street, which borders the cemetery, are quite affordable. However, the cemetery can be a little frightening, especially on those chilly October nights.

Yonkers is nearby, which is home to more retail and dining options. A commute to Manhattan is difficult, as Woodlawn is one of the northernmost neighborhoods of the Bronx borough.

I would recommend Woodlawn for anyone who seeks a somewhat pastoral lifestyle, while still remaining in the city.Amelia Z.