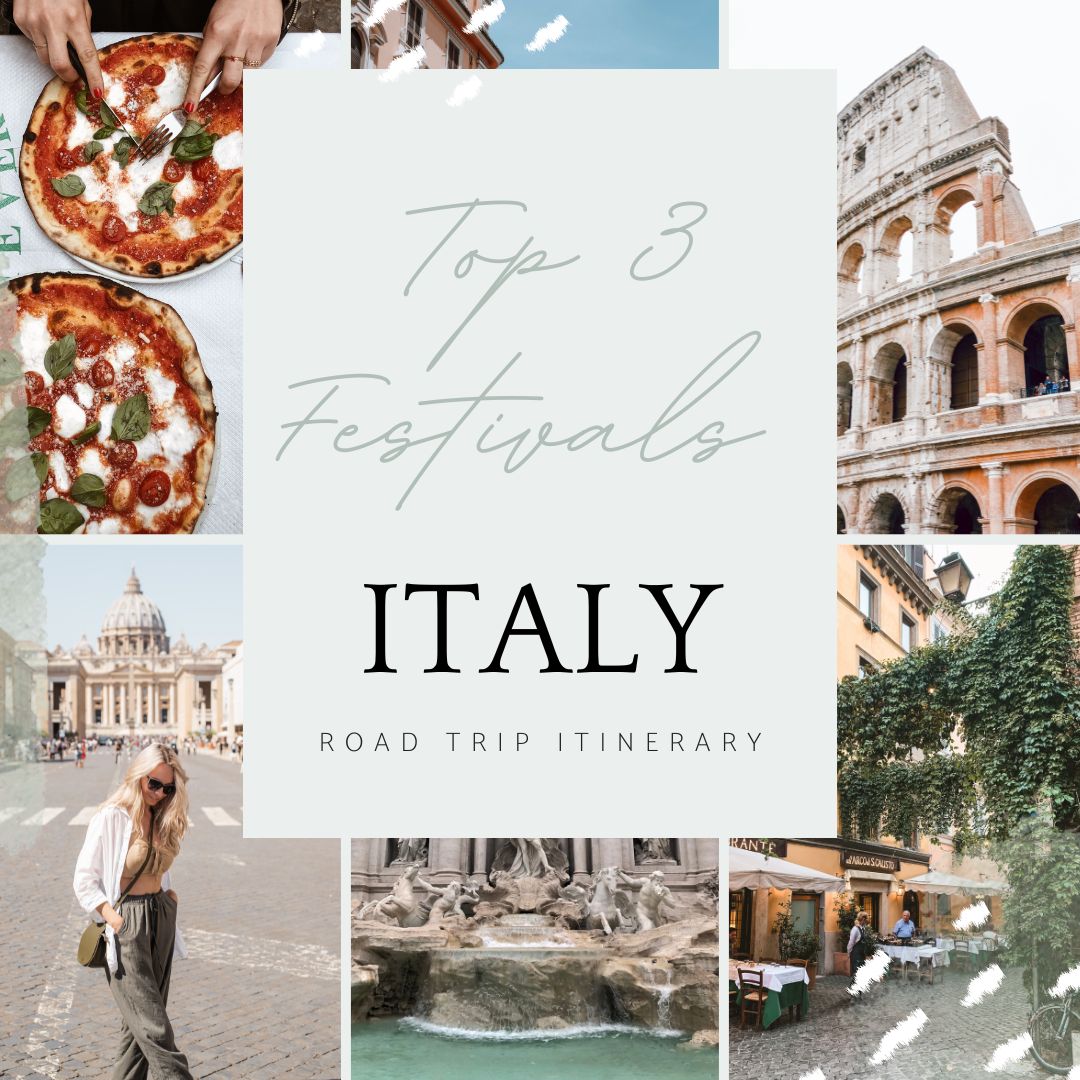 Top 3 Festivals in Italy
by nabewise
Ciao Bella! Welcome to Italy's beautiful and wonderfully romantic country, where you can dine on fabulous food, gaze at magnificent architecture, soak up stunning coastlines and learn ancient history. We're amidst festival season, so let's check how the Italians do it. From orange throwing to as much ice cream as possible, here is our pick of the best Italian festivals, and boy is it a feast for the senses!

Here are the top 3 festivals in Italy…
Battle of the Oranges, Ivrea 25 – 28 Feb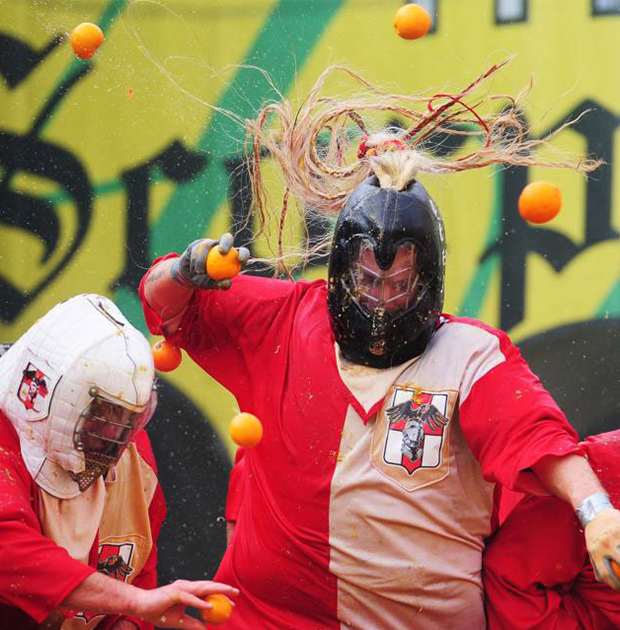 You may have heard of tomato throwing in Spain, but orange throwing in Italy? This is a whole different ball (fruit-throwing) game! There's something immensely satisfying about chucking 500,000kg of oranges at people, well, that's what 4,000 people think, and another 10,000 watches in the little northern town of Ivrea. This juicy battle takes place over three days, Sunday, Monday, and Tuesday before Ash Wednesday.
The throwing begins at 2 pm on Sunday and ends on Mardi Gras when the winning teams are awarded their orangey medals. Legend says it stems from a historic fight between the local townsfolk and an evil ruling tyrant. If you're up for getting involved, tourists have to pay a small fee and make it clear how intense you want your battle to be because if you get wounded, that cut will STING like nothing else.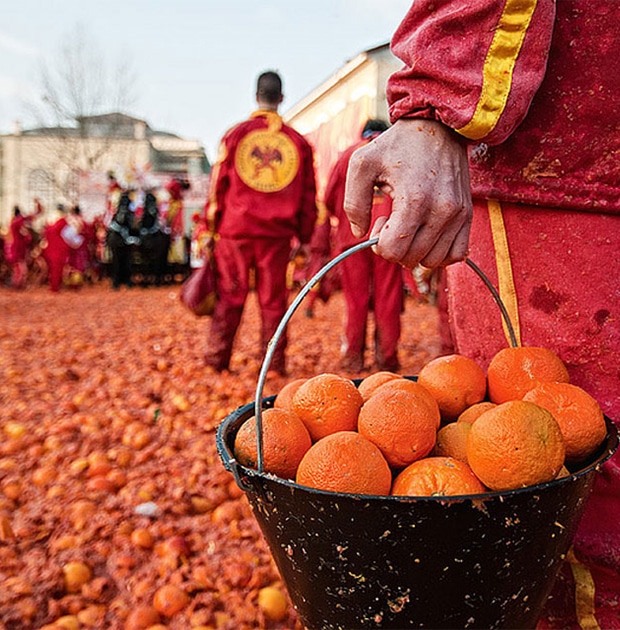 However, if you're feeling puffy and want a break from flying fruit, explore Ivrea's picturesque old town and sample some fagiolate, a delicacy of beans and cured pork. You'll be able to pick up a plateful at local market stalls throughout the festival. Overall, if you lack some vitamin c, this is the festival for you!
Arena Di Verona Opera Festival, Verona 24 June – 28 Aug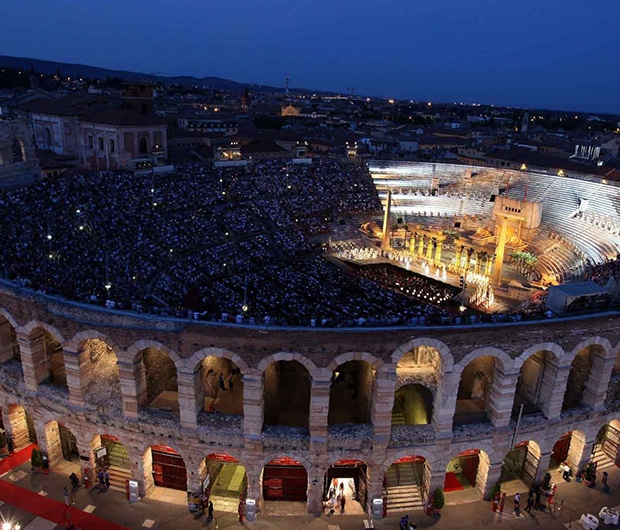 You can't go to Italy and not see an opera, and that's the rule, OK. So if you want some severe opera, it doesn't get much bigger and better than 46 evenings' worth of entertainment at the Arena Di Verona Opera Festival. The performances are held in Verona in a spectacular Roman amphitheater dating back thousands of years – the atmosphere is incredible!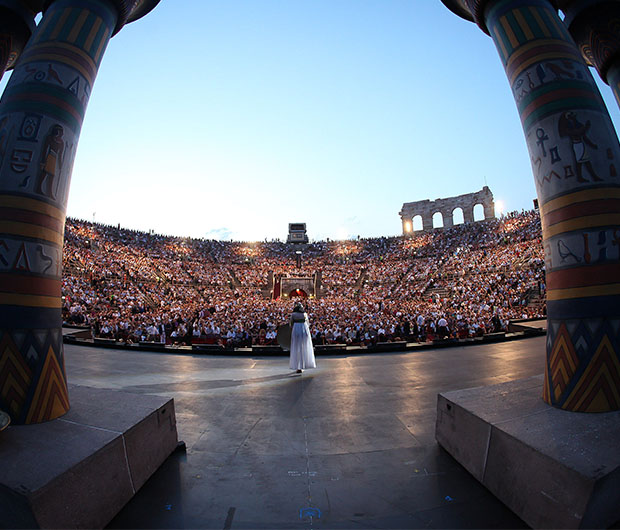 Here's a heads up on ticket prices and seats, the cheapest tickets are 22 euros, and if you fancy splashing out, the best seats in the house are 188 euros. FYI cheapest tickets are on the stone steps, and they are on a first-come, first-serve basis, so get there early! It's worth paying that little bit extra for comfort as some of the opera shows last around four hours, 80 euros for a backrest and cushion are well worth it.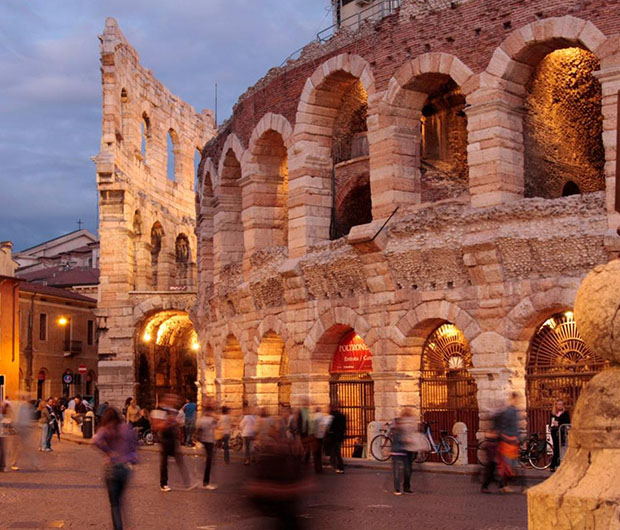 Also, not sure how brushed up on your Italian opera you are but read up on the story beforehand or bring a libretto (text) with you. Oh, and bring a light. It gets pretty dark in the theater, and you'll need to find your seat. But the whole experience is magical, and you will feel like you've completely stepped back in time. Just remember it isn't over until the fat lady sings (probably at about 1 am).
Top Tip: Food in the theatre can be expensive so bring a snack and head to Verona town for dinner – try Cappa Cafe, great ambiance!
Gelato Festival Finals, Florence, Sept 1-4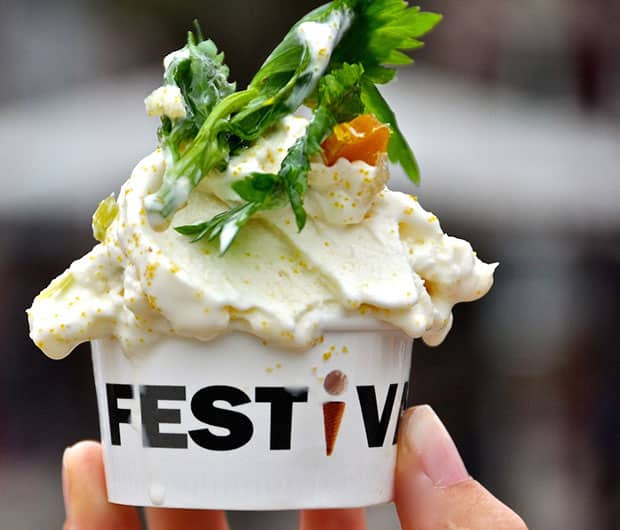 We have to mention ice cream when in Italy. This one is for all you gelato connoisseurs, aka EVERYONE! The Gelato Festival is a touring festival that travels around Italy and Europe for five months, making its way to 9 different cities, with the finals held in the beautiful city of Florence (where gelato was invented).
'The Gelato Festival Finals' is the ultimate ice cream event; gelato makers come together to showcase never before tasted flavors for you and a panel of esteemed judges. There are over 100 unique flavors; imagine an ice cream flavor that will probably be at the festival.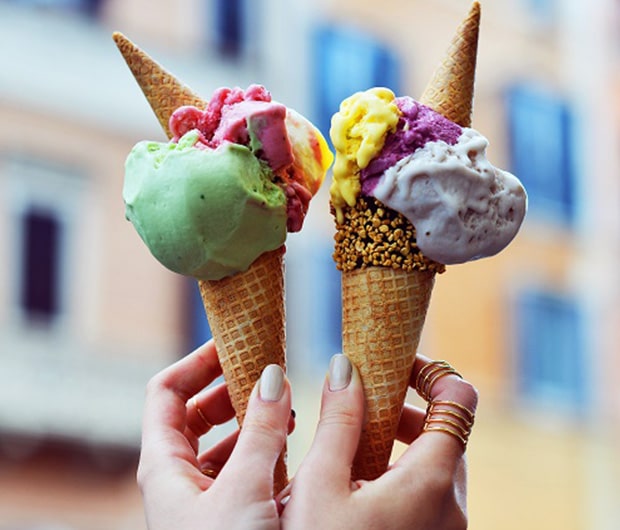 It's worth getting yourself a Gelato Card; it's about £5 and allows you to have five ice creams of your choice and to vote in the "Ice Cream Makers" competition. But it gets better; thanks to the card, you can join gelato-making classes, where you'll learn about ice cream traditions, secrets, and what makes gelato so unique!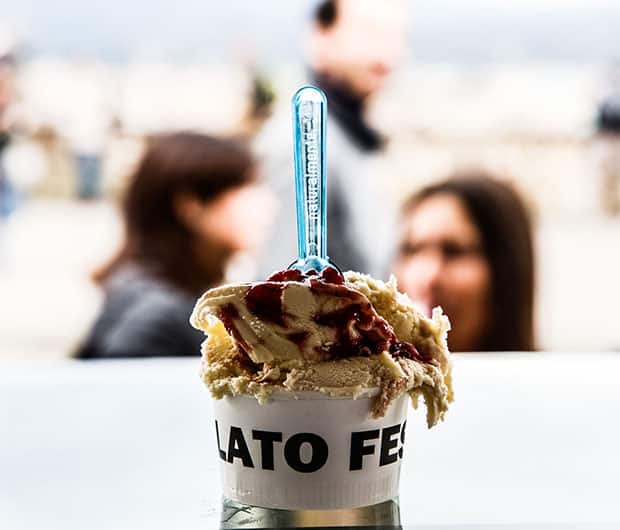 You'll spend the day eating the best ice cream in the world – what's not to love? Welcome to the world of fantastic Italian-style gelato.
Ice cream, oranges, and opera, life doesn't get much better. Head over to Italy this summer and join in the festival spirit!