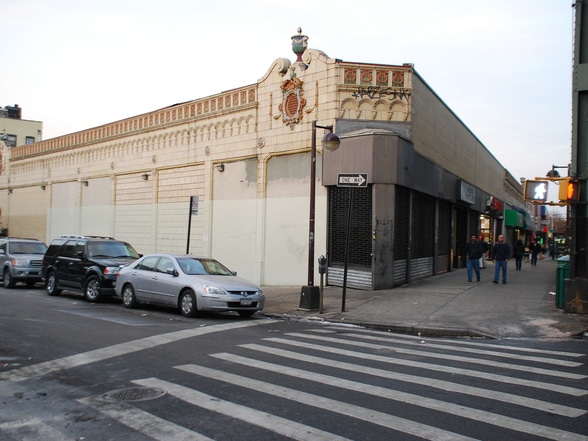 Woodside, Queens
by nabewise
Infomation
Woodside sits in the northwest portion of Queens, surrounded by stamped and certified "it" neighborhoods like Long Island City, Astoria, andJackson Heights. Yet Woodside itself remains just under the radar. With a mix of tree-lined, quiet streets, and an active nightlife scene, Woodside offers a little something for everyone. Irish pubs are plentiful in Woodside–where the St. Patricks Day celebrations are famous–along with a host of other festivals and fairs.
Top Votes – Score out of 100
Safety 70
Quiet 68
Families 67
Public Transportation 66
Dining 65
Lowest – Score out of 100
Empty nesters 50
Green space 45
Shopping 35
Singles 25
Income 6
Top Reviews from Travel Rentals Neighborhoods
I have only moved here since Febraury of 2010 but I feel at home already! It is nice that it's only 20-30 minutes away from the city. And if you want to enjoy a good day at the mall there are 2 malls (Queens Center Mall & Atlas Park Mall) within proximity and not more than 15 minutes away. It is also quiet and clean compared to other Queens neighborhood surrounding it and it is relatively safe.Pauline A.
A Little Bit of Everything

Woodside is mostly known for its Irish bars and Irish immigrant population—and indeed, I've heard more Irish accents here than any other place I've lived. But it's also one of the most diverse neighborhoods I've lived in. Woodside is home to an ultra-concentrated Filipino neighborhood, and there's an enclave of actual Thai people (not just Thai restaurants). The South Asian influence of neighboring Jackson Heightsbleeds over the border significantly, and there are numerous Chinese and Korean churches. A Uruguayan/Paraguayan bakery shares its gooey dulce de leche-filled pastries with the world, a Cuban restaurant is a go-to spot for classic sandwiches, and a famously authentic Thai place really turns up the heat with its curries.

Joanna E.
Safe and More Convenient Than You Might Think

Woodside is historically Irish. There's still lots of Irish pubs where you can pound a pint, but the actual Irish population isn't as prominent anymore. Like most nabes in Queens it's now quite diverse—one might see a women wearing a silk sari, a man in a kilt and a Korean church all on the same block (is there a joke in there somewhere?). Roosevelt Ave, the main commercial drag, runs right under the elevated 7-train track. There's tons of ethnic food options and general American fare restaurants catering to commuters, as well. Apartment buildings and two-story stand alone houses with small patches of yard, and even driveways, sit side by side on the residential streets. It's generally quiet and has a safe, homey vibe. The trendier hoods that surround Woodside, like Astoria, are helping to attract younger renters.