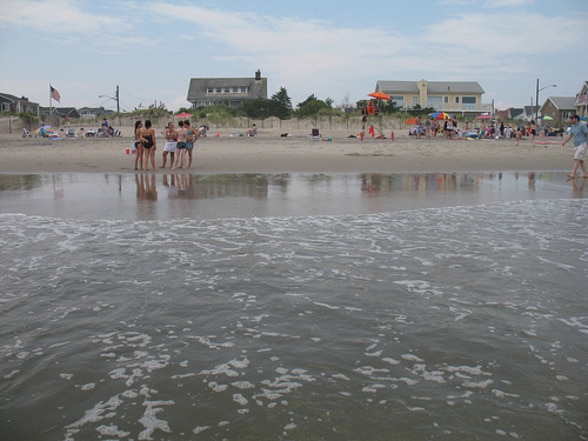 Belle Harbor, Queens
by nabewise
Infomation
Belle Harbor consists of mostly single family homes where a strong sense of community fosters a thriving neighborhood. Located on the southwest side of Queens, the neighborhood has beautiful views of the Atlantic Ocean to the south and the Manhattan skyline to the north. Belle Harbor's commercial center runs along 129th street. The A train is the closest subway at the Rockaway Park Beach 116th Street station.
Top Votes – Score out of 100
Families 80
Community 76
Quiet 75
Charming 70
Safety 63
Lowest – Score out of 100
Green space 25
Parking 25
Dining 25
Income 19
Singles 13
Top Reviews from Travel Rentals Neighborhoods
The tight-knit community of Belle Harbor is protective of their quiet way of life. Nestled between Jamaica Bay and the Atlantic Ocean on the Rockaway Penninsula (also known as Rockapulco), this suburban enclave offers sandy beaches, large single family homes and a large Irish population, including many firefighters, policemen and their families.Nina B.
my little neighborhood

If you can even find it, come visit. It's a treasure of a neighborhood. Tiny and walkable, there is no need to ever drive unless you're headed to Manhattan. It's cute as a button, but don't tell everyone! It's best feature is that it really is about 2000 or so year round residents.

We have a wonderful k-8 school and this is the best place to raise kids -the best!

marcy p.