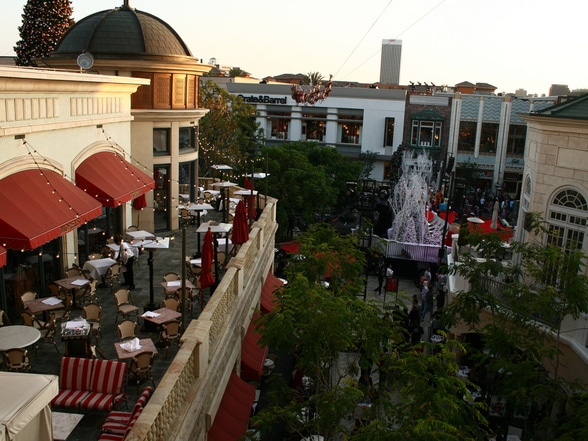 Fairfax is one cool nabe. Assorted shops, top-notch dining, and the historic Farmer's Market make this one of LA's finest sources of leisure. Fairfax has enough attractions to rival its border nabe Hollywood and doesn't feel nearly as touristy. Spend some time shopping at the Grove or take your pick from an assortment of scrumptious bakeries. Lovely little houses and apartment complexes overlook Pan Pacific Park, where children play and joggers take to the trails, momentarily taking a time-out from the bustling city life.
Fairfax Data
Lowest Attributes
Fairfax Articles and Reviews
The Grove + Whole Foods
I lived here in Corporate Housing for 4 months. The Grove is nice, the Whole Foods is nice, there are some good movie theaters, but the area felt to me to be lacking in a real cohesive culture. It was kind of blah. I worked in Beverly Hills, so it was convenient to get to work, but I would have rather lived in Santa Monica or some place with more of a community feel.
Ann Montgomery
Fairfax Fun!
This is one of those LA nabes that has landmarks that everyone has heard about but doesn't actually know the name of it (and I have to say, that's kind of the appeal!) It's home to the Grove, you know, a paparazzi favorite….I think Britney Spears does some extensive shopping here, and also an amazing Farmer's Market. It's got the hip, trendiness of Hollywood with the low key (read: exclusive!) feel. I can't say this is the homiest nabe in LA but it's such a great nabe to visit that you don't even need to live here to enjoy it!
Abigail S.
Meet me at 3rd and Fairfax
Canter's! The Grove! The Silent Movie Theater! The Fairfax Flea Market! Some of my absolute favorite places are here in the Fairfax District.
Alright, so no one really knows the exact boundaries of "Fairfax," but there are a couple of distinguishing factors. Firstly, it's always been a large Jewish community and many of the local businesses and restaurants are run by Jewish families. Then you have The Grove, a unique outdoor shopping mall with great eats (you'll usually find me at Johnny Rockets), a movie theater, shopping, and the most well-known Farmer's Market in LA (it's amazing! and sometimes they have cool live music!). The Pan-Pacific Park is right next to The Grove and a great place to bring the family. Parking is relatively low-stress compared to a lot of other LA nabes, just another reason for me to really enjoy this area.
There are a lot of young folk in the Fairfax District nowadays, but it's also a very nice place for families. Fairfax is unique and friendly enough that pretty much anyone would fit in here.
Nikki