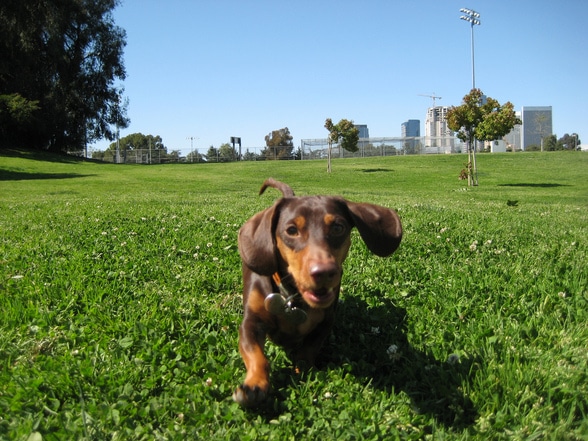 Cheviot Hills
By Nabewise
Cheviot Hills is a peaceful oasis perched above the bustle of West LA. Featuring heavily wooded streets and large houses with large yards, this nabe offers a slower pace of life uncommon in most of the city. Shopping abounds on Pico Boulevard and residents are likely to be spotted taking walks with their dogs around the two stunning golf courses that make up the northern part of Cheviot Hills. If you are looking for a centralized nabe that has managed to escape the aggressive urbanism of most of LA, Cheviot Hills is the place to be—it's a quiet nabe filled with natural splendor.
Cheviot Hills Data
Lowest Attributes
Cheviot Hills Articles and Reviews
cheviot charms all the housemoms
some people may accuse this place of being insular, but people don't leave here for good reason—short of LA glitz and glamour and excitement, this place has everything you'd need. An uber-convenient place with an older, more settled vibe (i.e. finely constructed homes over condos). Charming, boring if you're young, perfect a nice house and grocery store and few restaurants nearby is your dream.
What's awesome
What's not so awesome
not incredibly trendy or fun
Louise l.
Care for a round of golf?
Cheviot Hills is a retiree's paradise: sprawling green parks,beautiful quiet residential streets, and golfing. Lots and lots of golfing. That's not to say the rest of the age groups can't enjoy this nabe as well. It's right next door to shopping and dining on Pico, as well as the nightlife in Culver City. Although the houses in Cheviot Hills do cost a pretty penny, the nabe offers a vast range of recreation activities for those who can't afford to live here.
Having grown up in San Diego and being somewhat unfamiliar with the schools in LA, I actually do have a little bit to say about education in Cheviot Hills. I have some friends who went to Hamilton High School and have heard only wonderful things about it. The school is largely focused on the performing arts, although recent budget cuts have tested that. However, it has been incredible to see students and residents coming together and rallying to keep the arts in the school system, which is certainly a testament to this nabe's strong community bond.
Nikki
Suburban Hotspot!
Cheviot Hills is one of those great little LA nabes that doesn't have the over the top, pretentious feel of many of LA's residential nabes (read: Beverly Hills) but has the quiet and solitude of the suburbs with a great location to the rest of the city. The nabe also has a really strong community with a great community center. Between the Cheviot Hills Park, the Cheviot Hills Recreation Center and the Cheviot Hills Tennis Courts, there are an abundance of athletic facilities, a community room that holds 100 people, barbecue pits, an indoor and outdoor baseball diamond, indoor and outdoor basketball courts, picnic tables, a children's play area, and a community pool. Now if that doesn't sound like the ideal little suburban haven, I don't now what does! What the nabe lacks in hip restaurants and bars (there are some local places, however!), it makes up for in amenities and facilities!
Mallory C.