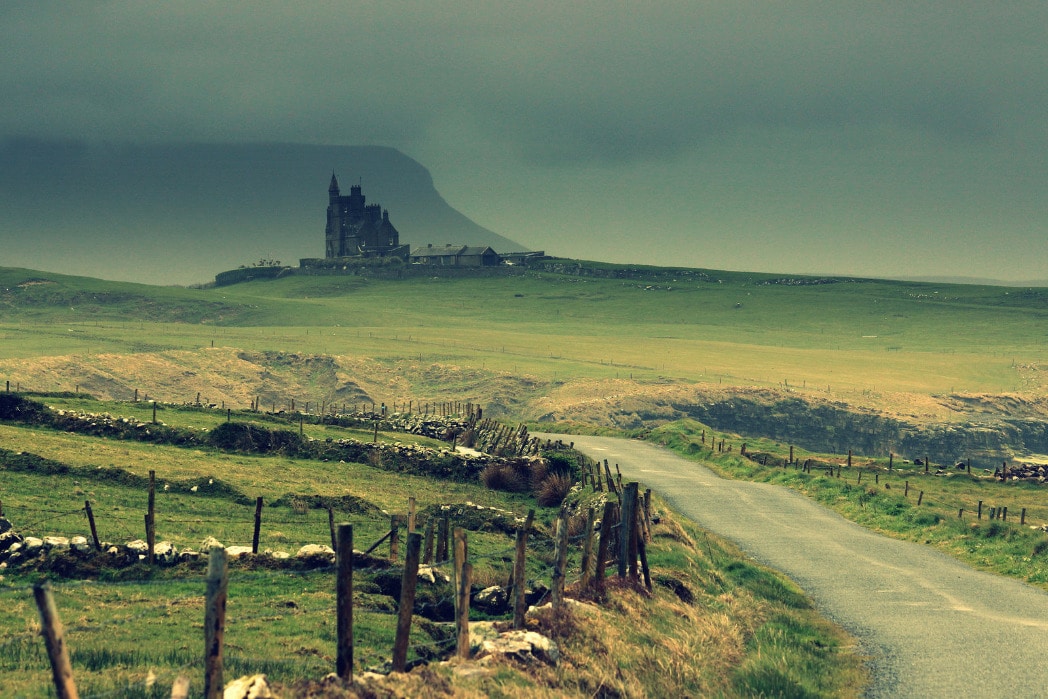 The Ireland country its places and culture.
Ireland is truly an "emerald isle"
IRELAND
The island of Ireland,a land of great natural beauty,forms the western boundary of the Eurasian landmass. Its most remarkable natural feature is its greenness, which has given it the title of the Emerald Isle.
A pub-public house-is a popular meeting place in Ireland
As in many countries where the industrial revolution came late,there is a great difference in the way families in rural Ireland and those in the industrial centers live.However,everywhere in Ireland family life is close,and there is a great devotion to parents.In rural Ireland particularly,the pub is the man's social club,where he may have his glass of black stout,the famous Irish beer,and enjoy the company of his neighbor.
Dublin University (Trinity College), a world-famous institution
Language and Learning
Irish, one of the oldest language in Europe, was the speech of the gets in Ireland.Its use began to decline early in the 1800's.When the Irish government was set up in 1922 strenuous efforts was made to revive Irish.The teaching of Irish was made compulsory in all schools,and it became the language of intuition in the teachers colleges.
Finely crafted Waterford crystal is one of Ireland 's best-known exports
Economy
There have been many changes in modern Ireland,with industry displacing agriculture as the most important source of income.Although some two fifths of the population is rural, less than one fifth of the labor force works in agriculture.
O'Connell Street, Dublin's main thorough fare, is named for a 19-century Irish patriot
Dublin, the hearth of Ireland,is set on a wide,sandy bay on the Irish Sea.In the distance you can see the heather covered slopes of the hill of wick low.
The colorful horse show is an annual event in Dublin
A quay on the Lee River in cork, Ireland's second largest city
Near Shannon,in the southwest of Ireland,is Limerick,once noted for its lace making.it is also another center of great natural beauty.
The formal garden at Powers court, an old state in County Wick low
Dublin is Ireland's chief port, handling more than half of the nation's seaborne trade
Modern Ireland
A new political generation came to power in the early 1960's.It stopped looking back to past glories and past tragedies and face the future with new self-confidence and new demands for industrial and social reforms.