Paris , The City of Lights
By Nabewise

A closer look at Paris.
History
The earliest known occupation of what is now Paris was around 4200 B.C. by the Celtic Simons. The Celtics flourished until they were conquered by roman forces in 52 B.C. When the Romans took over they named the city Lutetina. While under roman rule the city began to grow rapidly and in the year 212 A.D. the city was renamed Paris. In the early fourth century the city was attacked by barbarians forcing the Romans to build a wall to protect the city from the intruders. Paris was the center stage for the French Revolution with the storming of Bastille in 1789. On March 31, 1841 Paris fell to the Russians making it the first time Paris fell to a foreign power.
Climate
Paris has an oceanic climate which means that the temperature remains stable and rarely are there extremely high or low temperatures. The summer high is around 77 degrees Fahrenheit and the low is 59 degrees. Winter temperatures range from 37 to 46 degrees Fahrenheit and only on rare occasions does the temperature reach the freezing point. The annual precipitation is 25 inches but Paris is known for sudden rain showers. The highest temperature ever recorded was 105 degrees Fahrenheit and the lowest was -11 degrees Fahrenheit.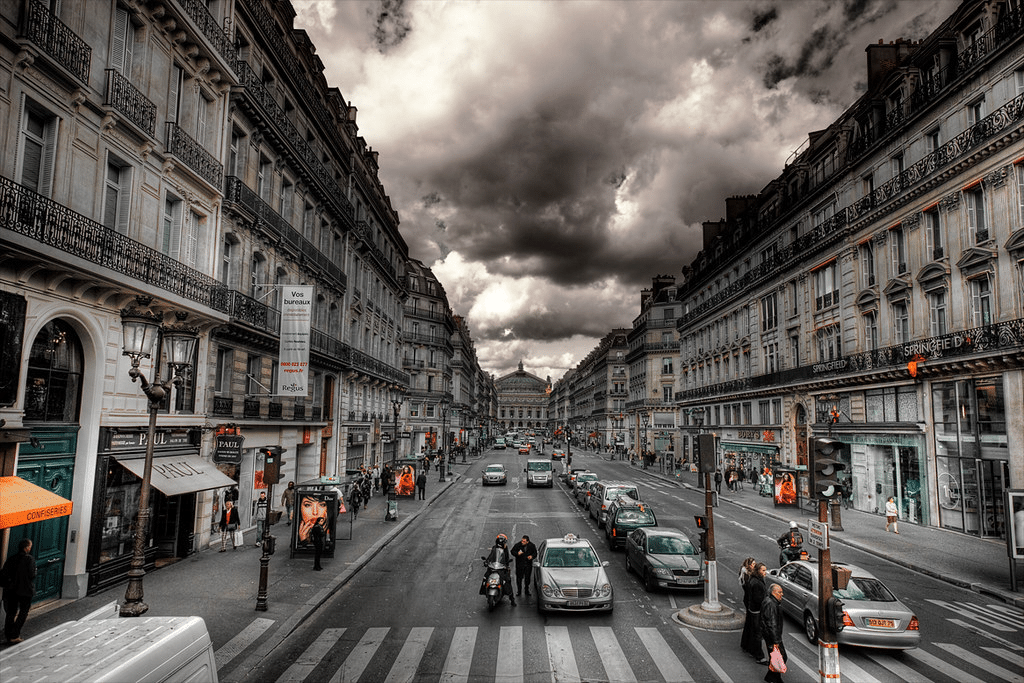 Eiffel Tower
The Eiffel tower is a global icon of France and is one of the most recognized structures in the entire world.  The tower has been used for radio transmission since the early 1900's and has two restaurants, Altitude 95 and the Jules Verne.  More than 200,000,000 visitors have laid eyes upon the Eiffel tower since it was built in 1889 making it the most visited structure in the world.  The total weight of the tower is an astounding 10,100 tons.
However, its rich history goes well beyond just being a tourist attraction; radio transmission was invented in France and the Eiffel Tower became one of the first communication towers when Marconi erected his wireless telegraphy station there in 1906. Today, two restaurants can be found at different heights near to observation decks – Altitude 95 which sits at 295 meters or 986 feet high and Jules Verne which resides up above 350 meters or 1128 feet off ground level – making them some of the highest eateries in Europe!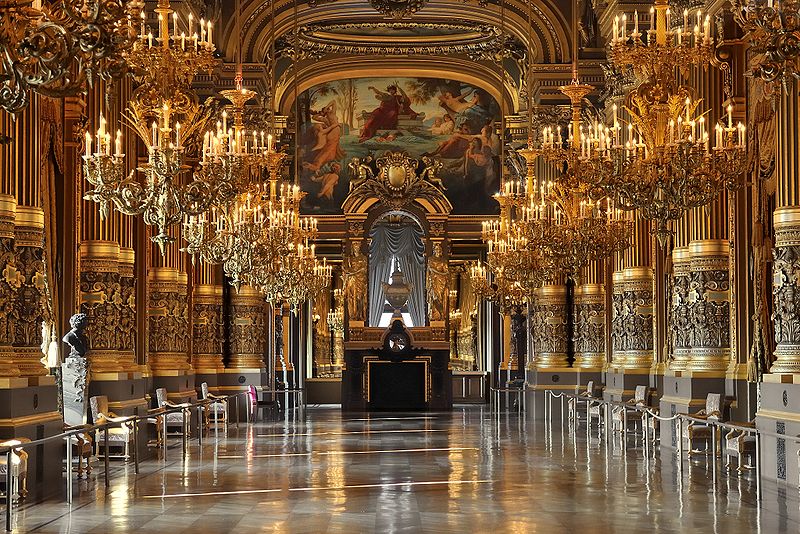 Other Monuments and Landmarks
Paris has many highly esteemed attractions, museums, and monuments.
The Louvre attracts 8 million visitors a year making it the most visited museum in the entire world.  It's home to over 35,000 pieces of art and was first opened in 1793. The French name translates roughly to "the royal palace."
The Louvre is a cultural icon that stands as one of the oldest and most popular museums on Earth. It has been featured in countless movie scenes, books, poems, songs and more than just about any other building or monument ever created by man. This world renowned museum houses arguably the most famous piece of art ever created the Mona Lisa, art by Pablo Picasso well as the Venus De Milo statue.
The cathedrals in Paris are a big attraction.
The Cathedral of Notre Dame de Paris is a Gothic Catholic cathedral on the eastern half of the Île de la Cité in Paris, France. It was built between 1163 and 1345 as a replacement for an older church that had been destroyed when King Philip II sent his men to storm the city during The Investiture Controversy.
The construction began under Archbishop Maurice de Sully and ended in part due to Maurice's death. This beautiful building has never ceased to amaze visitors from around the world since it first opened its doors.The Notre Dame de Paris attracts 12 million visitors a year
The Basilique du Sacre Couer attracts nearly 8 million.  is one of the most iconic buildings in Paris. It was commissioned by Napoleon III to commemorate the French victory during the Franco-Prussian War that took place in 1870. The construction of this architectural masterpiece began on August 15th, 1874, and ended on October 12th, 1914 with a total cost of almost 6.8 million francs. The basilica has always been an important landmark for tourists visiting Paris as it stands at a height of over 70 meters (230 feet) and can be seen from just about anywhere in the city!

Economy
Paris has a Gross domestic Product of 731.3 billion dollars which means if it were a country it be the 17th largest economy in the world.  Paris has shifted it economy towards service and high tech manufacturing.  The largest part of the cities economic activity takes place in the La' Defense district.  Even though the city is moving towards the service industry it still remains vital for manufacturing of automobiles and electronics.  Tourist related services alone make up 6.2 percent of the entire city's workforce.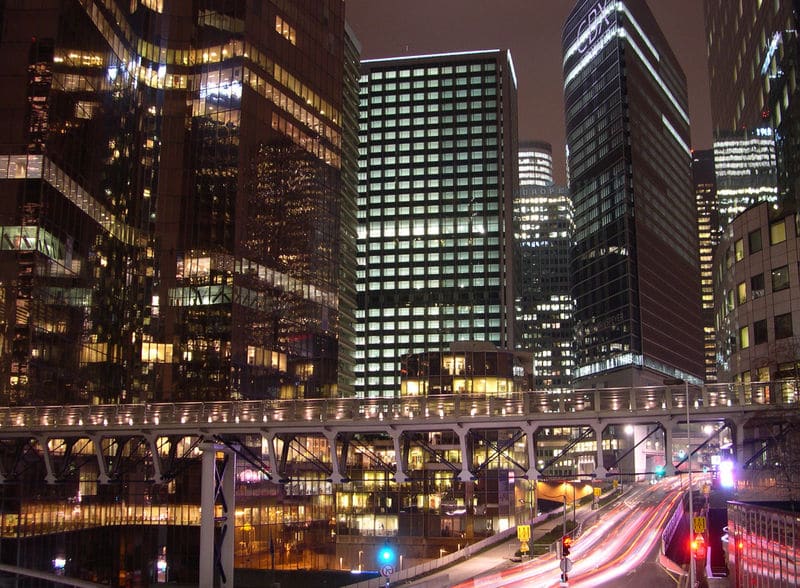 Comments (18)
go
#1 by rutherfranc, Feb 25,
nice description.. this article is comparable to the tourist guide handbook.. effectively written.
#2 by Michele Cameron Drew, Feb 25,
Fantastic article, Jimmy! I've blogged it, I hope you don't mind. 🙂
-M
#3 by CutestPrincess, Feb 25,
very well written, great article as well as the photo!
#4 by payge, Feb 25,
Awesome researched article and the pictures was stunning,it let me see a glimpse of something i will never see in my lifetime.
#5 by Joshua Miguel, Feb 25,
your post inspired me to go to Paris. tnx!
#6 by Darla Smith, Feb 25,
Great article! I wish I could one day visit Paris, but I doubt that will ever happen.
#7 by ebazaar, Feb 25,
This is very concise, brief yet informational. I really like the pictures. it's just so beautiful~ I wish I could visit there one day too and experience it on my own.
#8 by Muffinman, Feb 25,
Ooh, I love the Louvre! It's awesome!!! AAAAWWWWEEEESSSSOOOOMMMMEEEE!!!!!!!!!!!!!!!!
#9 by fornls, Feb 25,
wow.. Paris looks so beautiful in these pictures.
#10 by Kate Smedley, Feb 25, 2
I love Paris, great article and great photos, thanks for this.
#11 by shashawanahya, Feb 25,
The pictures make me want to visit Paris.
#12 by S Air, Feb 25,
Interesting and well written article. Enjoyed reading it and the pictures are fab!
#13 by Daisy Peasblossom, Feb 25,
Great photos, and interesting historical info.
#14 by Clay Hurtubise, Feb 25,
Good job!
Thanks,
Clay
#15 by Vikram Chhabra, Feb 26,
Paris is one of my most favorite cities. Thanks for providing this rich source of information!!
#16 by jo oliver, Feb 27,
🙂 loved it. What a beautiful city. Thank you for sharing your knowledge of Paris, and giving us so many interesting facts.
#17 by Joni Keith, Feb 28,
Ah, gay Paris. I would love to see Paris one day. Until then, I guess I'll just have to refer to this lovely article.
#18 by S A JOHNSON, Mar 1,
wow, great article and wonderful pictures.