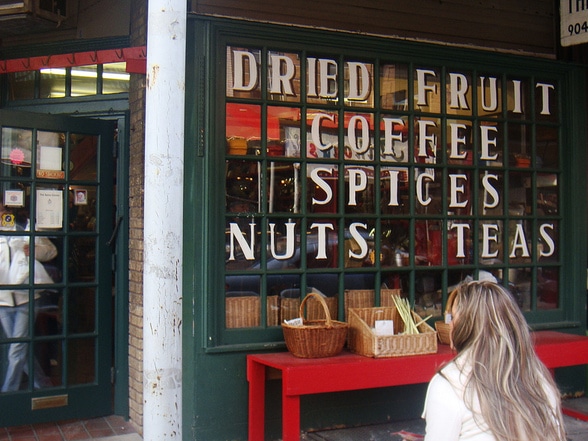 This neighborhood may be named for its beautiful views of Philly's skyline, but Bella Vista's residents have tons of eye-catching sights right on ground level. This nabe's Colonial and Victorian buildings create a sense of authentic historic charm. Often buzzing with festivals and cultural events, Bella Vista is really most known for its delicious eats: this nabe hosts the biggest and oldest open air market in the nation—nothing beats fresh veggies, meat, and cheese!
Bella Vista Data
Lowest Attributes
Bella Vista Articles and Reviews
Love this Nabe!
I never considered living in South Philly until my current roommates offered me a room in their house, and now I never want to leave!! Unfortunately, I have to soon for work, but that's besides the point. This nabe has everything (Thanks, Stefon). It's quiet and safe, but there are a ton of restaurants, brunch places, sushi joints, craft beer bars, wine bars…you name it, it's here. It's super multi-cultural. There is a huge Vietnamese population down here, so there is a huge Asian food market and a ton of Pho places within walking distance of my house, the Italian market is right here, so that's obvi a plus, and I have neighbors of all different backgrounds on my street. Everyone is so nice and friendly, and people look out for each other. This may sound silly, but the streets are kind of narrow, and if you forget to flip in your side mirror, it could get conked, and neighbors are always helping each other out by pushing them in. That's just one example, though. We're fairly close to the BSL, and buses run up and down every street quite frequently. Additionally, we're super close to South Street, and though I haven't been there much since freshman year of college, it's always a fun place to bring friends visiting from other cities or to get a slice late at night at Lorenzo's. Yum. It's super close to all the famous cheesesteak places. What else is wonderful about Bella Vista? So many things. I'm really going to miss this nabe.
What's awesome
Everything. Restaurants, Bars, Safety, Public Transit, Parking, Community Atmosphere, Nightlife, BYOs, Brunch, Roof-deck Views of the City…
What's not so awesome
You are smack right up on some less awesome nabes and a couple of empty lot blocks, which means more sketchiness and car break-ins, if you park over there. But hey, what good nabe in Philly isn't right next to a less awesome one? Let's be honest.
Alyssa F.
That's Amore
Bella Vista is where the moon hits your eye. Like a big pizza pie, it's amore.
Home to Italian American immigrants (generations upon generations and still expanding), Bella Vista has all you want in a little nabe. Walkable open air markets, men named Frank or Louie to cut your meat, neighborhood festivals, and competitive bocce ball leagues all equate to the hip nabe of Bella Vista being recognized as such.
Bella Vista, or "Beautiful View" in Italian, its name surely suits the lifestyle it accomodates.
Now that's amore.
What's awesome
It feels cute, quaint, and almost always like you're on a movie set filming a scene about your perfect first date, complete with the finest Italian sausage you'll find in the city.
What's not so awesome
Gentrified it is. This isn't "not awesome," it just means that you're not going to be as living in the gritty parts of Philly like the Fresh Prince did.
Hannah R.
worth it just for the market
italian market is so freaking cool, tons of awesome stalls with amazing fresh food. it smells really good and i always have a cheery experience here—it kinda reminds me of pike place market in seattle. i like to take people here when they're visiting the city for the first time because i feel like it's not a predictable part of the city and it's cool to get fresh food here and then make an awesome dinner. i keep hearing that rent and home prices are just rising and rising around here.
Janine H.