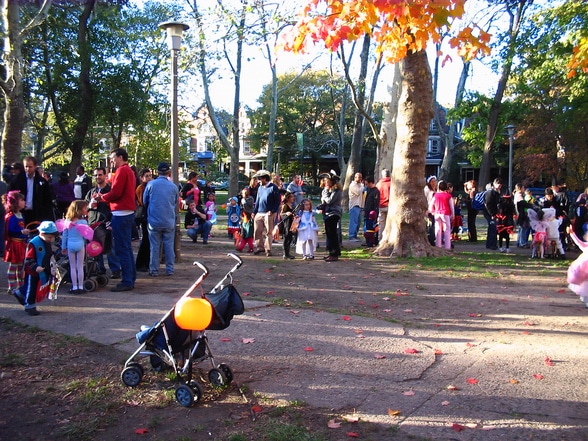 University City
By Nabewise
As the name may suggest, academia is the beating heart of University City—this nabe's home to numerous institutions for learning (the biggest being University of Pennsylvania). Whether you're a student, professor, or regular resident, you'll be sure to enjoy University City's eclectic spread of shops and restaurants (serving college kids as well as more sophisticated tastes). Have an urge to be entertained? This nabe's spread of art, theater, sports, dance, music, and museum options will fill even the most ravenous of culture cravings.
University City Data
Lowest Attributes
University City Articles and Reviews
Penn and Drexel
It's enriching to see a part of the city filled with so many students due to the connection between University of Penn and Drexel. Although there is nothing wrong with Drexel's campus, the real gem is Penn's. It's got the urban feel but with an escapism aspect due to the architecture and vegetation. Due to William Penn's influence, the campus holds a historical aspect that defines old Philadelphia. When other parts of the city seem overwhelming and dirty, it's always nice to know that Penn is there.
Jill H.
there are so… many… students (duh)
If you are of the college persuasion, even if you dont go to any of the universities within the nabe, this is likely to be a good spot to plop down since you are likely to find many upon many similar aged/minded/whatever folks up in this nabe.
Ethnically diverse with a killer housing stock, this is a good nabe to find a deal in, plus all the businesses trying to cath some of the dough the students are throwing around are mostly awesome. Lots to see and do here.
Mark J.
Town and Gown
Whether you're one of the town, or one donning a gown, University City has something for you.
Sketchy in parts, University City is home to many religious faiths, ethnic eateries, regular working folk, and students looking to live on the cheap near campus (U Penn, Drexel, etc.)
There's a lot of vibrant life in University City, and it seems to be cleaning up (criminally) by the day, especially with the monetary support of U Penn.
What's awesome
Fresh minds keep University City feeling fresh
What's not so awesome
It's great that U Penn is infusing University City to clean it up, but let's hope it doesn't force out the ethnic communities that make it really special
Hannah R.
love this place, the kids won't bring you down!
a very cool area. folks that aren't familiar with this part of town are often deterred because of the name—it sounds like it's just going to be a bunch of drunk college students running around (which equals noise, trash, etc.) but that's really not the case. Students are all over here, but i think they've done the neighborhood good: they're often the ones that move in to rougher parts and help make them safe and cleaned up.
Also, the campus here are great, I love being able to take advantage of their open space and i find it kind of inspiring walking around seeing students working
if you're really concerned about living about a constant party zone, just stay away from the immediate blocks surrounding any college here and obviously away from the frat houses. there are alot of really quiet blocks here with beautiful homes that are of good size—prices here tend to be cheaper than in center city too, so buying here could be a steal.
What's awesome
great academic and lively atmosphere, more affordable than center city, some surprisingly quiet streets with nice homes
What's not so awesome
if there's one problem with students, I'd say that it's they may not take care of their apartments/houses as much as older people (not saying they're slobs, but in general, repairs don't get made as fast, etc.) I would give any property here a very detailed run-down before I committed and find out from your landlord who lived here before
Chris T.