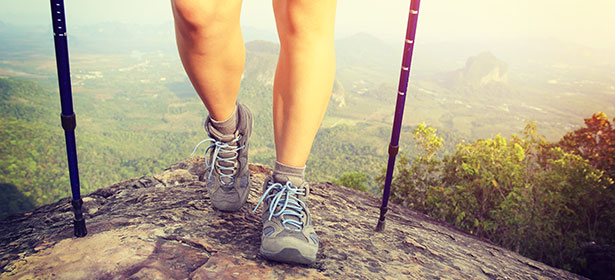 how to choose best walking shoes
by nabewise
Tips for Choosing the Right Walking Shoes for You
Walking is one of the easiest ways to get back on the road to fitness. All you need is some time and the right kind of walking shoes. Now that you've carved out room on your schedule for a 30-minute walk every evening, the next step is to select the shoes. Here are some tips that will help.
Consider Any Chronic Conditions
Do you live with a chronic conditio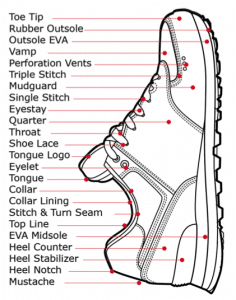 n that could have some impact on your feet? If so, you may need some specific type of cushioning in those new walking shoes. Your doctor can help you determine if your condition does mean looking for shoes with certain features.
For example, a type 2 diabetic must be mindful of circulation issues and possibly problems with the arches. When you try on a pair of walking shoes, note how much support the cushioning provides to your arches. The right choice will ease pressure on the arches and also provide a gentle massaging action while you walk.
Material That Lets Your Feet Breathe
Your feet need access to air while you walk. Material that allows for air circulation helps to keep the feet comfortable. The comfort encourages you to keep walking for the full 30 minutes or maybe a little longer. Best of all, the proper air circulation means your feet are less likely to be sore and tired the following morning.
Fit Matters
One of the mistakes people make is purchasing walking shoes early in the day. Your best bet is to try on pairs in the late afternoon or evening. That's because your feet are likely to be slightly swollen during those hours. While it's possible to tighten the laces on the shoes, there is not much you can do about a pair that pinches a little when you go for your evening walk.
Try Them on a Hard Surface
Most of your power walking will be done on a sidewalk or the walking track at the local health club. To determine if a pair of shoes is really right for you, walk around on a hard surface for a couple of minutes.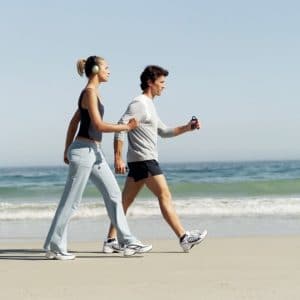 While you do have to stay in the store, remember that underneath the thin carpeting there is likely a concrete floor. If the shoes still feel comfortable after one or two minutes of walking around in the space, they should do nicely.
Looks Matter Too
While appearance is not a factor in terms of performance, it does matter in how you feel about being seen in the shoes. Once you find a design and style that has all the other qualities you need, check out the different color options. Which ones would look nice with the type of clothing you are likely to wear on your walks? Even with this casual activity, being happy with your appearance makes it easier to enjoy your walk and keep at it long enough to reap the benefits.
Choosing the perfect walking shoes is not as difficult as some may think. Take your time and try several designs and styles. It won't take long to find a pair that's just right.
Get Discount Walking Shoes with our  25% coupon code for shoes.com , 10% discount code rei.com ,
Walking Shoes coupon code for 6pm.com and Nordstrom 10% discount coupon