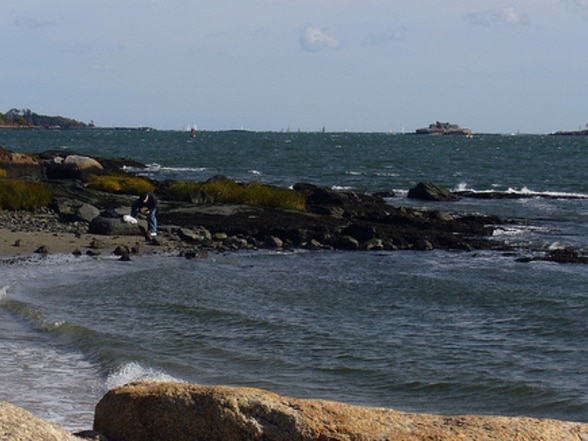 Pelham Bay, The Bronx
by nabewise
Infomation
Known for its massive and eponymous Pelham Bay Park, Pelham Bay is a neighborhood overflowing with two- and three-family homes. In close proximity to both Orchard Beach and multiple transportation options (the 6 line, multiple bus lines) Pelham Bay has much to offer both the sportsman and commuter.
Top Votes – Score out of 100
Green space 88
Dining 83
Clean 81
Public Transportation 75
Families 73
Lowest – Score out of 100
Singles 45
Shopping 44
Parking 38
Nightlife 25
Income 9
Top Reviews from Travel Rentals Neighborhoods
More than just a park!

So I live in Pelham Gardens, but spend most of my time in Pelham Bay for several reasons:

1. St. Theresa's School- located right on St. Theresa Avenue this private school was home to my younger days. The environment in this place is welcoming to all people in the community, even if you're not from a Catholic background. The school is known for its excellent education program and after school sports program. (My mom also teaches here!) All together St. Theresa is just one of the 3 private schools in this area. There is also Our Lady of the Assumption on Middletown Road and the Greek American Institute on Bruckner Boulevard. Both of these instutitions are also highly reputable and offer kids in the area a great education. Is the tuition affordable? Some argue it's not but the public schools in the area (with the exception of PS 71) are not the best so parents opt to send their kids here.

2. Crosby Avenue- Crosby is the Mecca of all activity in Pelham Bay. The street is filled with various convenient stores, bakeries, hair and nail salons, and doctors' offices. Affectionately referred to as The Avenue to its residents Crosby is the place to be (or not to be depending on your take on crowds) on any given Saturday. At the beginning of Crosby sits 2 diners (George's and Quality) which both offer pretty awesome diner food. Down the block in one direction you'll find a few delis, a Planet Fitness, a fruit market, and Zeppieri's Bakery (so good). In the other direction you'll be officially entering Crosby Ave. As you travel down Crosby you'll come across my nail salon (Classic's Hair & Nails), The Pelham Bakeshop, Teresa's Ices (popular in the summer time), and other various mom and pop stores only familiar to those who live here. I'm on Crosby at least once a day to pick up something whether it's food, shampoo, or prescriptions from the local pharmacy.

3. TRANSPORTATION– This area is also known for its excellent public transportation. In this area you will find the 6 train line which begins in the nabe at Pelham Bay Park, various Bronx buses (such as the BX 12 and 8) even a bus to queens , and the BXM8 bus (the express bus to Manhattan). During the semester months I'm in this area every day to take the 6 train to and from school.

4. Nightlife?- Although it is on a quieter scale there is some nightlife in this area. On any given Thursday, Friday, or Saturday night (especially in the summer) locals flood the neighborhood pubs such as Jimmy Ryan's on Middletown Road, Shamrock Inn on Crosby, or Nicky's BBQ Beer Garden (which is on the border of Pelham Bay andThrogs Neck). My friends and I frequent these places all the time because of their proximity to our houses and because of the fun/ friendly atmosphere in each.

5. PELHAM BAY PARK– DUH! I wouldn't forget this part of the nabe. This park is massive and I have spent most of my childhood frequenting it. Whether it was for a softball game in my childhood, to swing on the swing sets with my brothers while our grandma babysat us, or (now-a-days) to run the track with my friends PB Park has always been close to my heart. This park is also a great place for picnics in the summer and also has basketball courts, baseball fields, and a soccer/football field. In regards to parks Pelham Bay is also home to Wilkinson Park (which is on the other side of the nabe). This park is also home to a baseball field and a cool little playground with hand ball courts.

I know I'm definitely leaving something out of this review but for now this is all I can remember. Everyone should come to Pelham Bay to either visit or live. The cost of living here is also really affordable and diverse (you can choose between private homes, apartment buildings, and 2 family homes).

What's awesome

Cost of living, St. Theresa's, OLA, PS 71, Crosby Ave, Classic Nail's, Quality, George's, Nicky's, Jimmy Ryans's, Shamrock Inn, Pelham Bay Park, Wilkinson Park, Public Transportation

What's not so awesome

Can be somewhat shady at night, public hs not the greatest

Helen C.
My only familiarity with Pelham Bay is Pelham Bay Park, which is easily one of my favorite places in the Bronx. Orchard Beach is not as clean as it once was, but its still beautiful. I don't golf, but many of my friends do. They are fans of the Split Rock course.Paul N.
I think everybody in the Bronx has had a picnic or bbq at Pelham Bay Park! Every summer people flock to this neighborhood to celebrate the season. The residents don't seem to mind this… the neighborhood itself is clean and accommodating.

There's also a lot of restaurants and a few small bars, but since the neighborhood looks like it's for established families and elderly people, there's not much of a call for nightlife.Josie
I like to call Pelham Bay and its environs the "Final Frontier".

It's refreshing to find areas of the city untouched by the gentrification bug: a neighborhood where apartment rentals are reasonable, there is no Starbucks for miles, and old Italian men still sit and nurse coffee cups for a good portion of the day.

Pelham Bay is a friendly, welcoming neighborhood, easily accessible via a host of bus lines and the 6 train running to its northernmost terminal. It is clean and borders the vast Pelham Bay Park, the largest park in the city. The park is spacious and natural, placing it worlds away from touristy Central Park.

The main attractions of Pelham Bay are the restaurants scattered about. Westchester Avenue between Bruckner Boulevard and Crosby Avenue is home to a bounty of small, intimate Italian restaurants and a surprising, yet amazing Thai restaurant.

Nightlife is minimal, reserved to a few bars. The neighborhood is not conducive to young, party-minded hipsters but rather older, established families. This leads to a bevvy of churches, and a somewhat conservative attitude that some may consider stuffy. The neighborhood is quite safe, no different from any other locale in the city.

To summarize, Pelham Bay is a great neighborhood for a low-key person who seeks a quiet neighborhood enclave, or a family that isn't trendy that is looking for a nice place to live.Amelia Z.