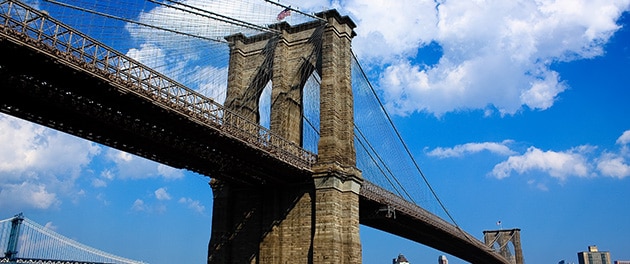 Burgeoning Borough
by nabewise
You would be hard pressed to find anyone anywhere who has not heard of Brooklyn, which in recent times has gained as much notoriety as Manhattan, becoming not only a desirable place for New Yorkers to settle down in but also a must see on every tourists list.
A melting pot of nationalities, religions and cultures, Brooklyn is what Hackney is to London; a once undesirable, manufacturing neighborhood that quickly became a gentrified hot bed of creativity. The art and music scenes are usually the first to ignite and Brooklyn has long been an incubator for rising talents from MGMT to electro bands Chairlift and Telepathe, to a number of graffiti artists including Specter and Argentine expat Sonni.
The borough is also establishing itself as a prominent culinary force, with go-to localities such as French-inspired Juliette's, American Korean fusion The Good Fork and the much lauded Isa. The opening of trend setting hotels King and Grove Williamsburg and the Wythe Hotel is perhaps the strongest signifier that people intend to make Brooklyn a destination and not simply a stop along the way.
Such is the frenzy around the neighborhood that a whole range of specialty products are now proud to be made in Brooklyn, from the sweet tasting — Brooklyn Hard Candy and Brooklyn Honey — to the sweet smelling; MCMC Fragrances is a boutique perfume brand based in Greenpoint with hit scents like Phoenix or Dude No1 for the guys.
So whereas some die-hard Manhattanites might refuse stepping on the L train, there are many prepared to board trans Atlantic flights for a bit of the action.