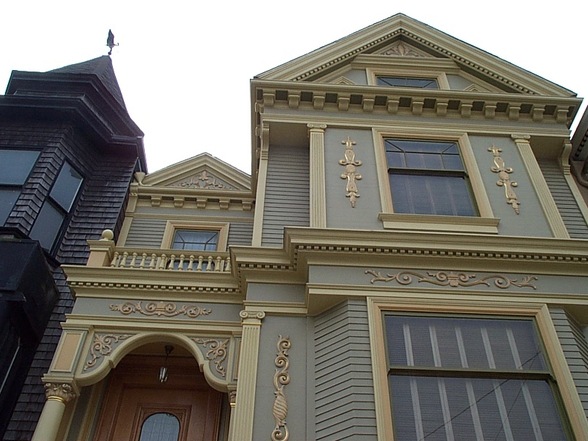 Infomation
Cole Valley, tucked away at the northern end of Golden Gate Park, is a nabe that defines charm. Shady, tree lined streets and well maintained homes offer up a quiet slice of San Francisco life. The intersection of Cole and Carl Streets marks the business center where locally owned bakeries, cafes and restaurants are a culinary delight. Residents enjoy easy access to Golden Gate Park while a short trip on the N-Judah can drop them at Ocean Beach orUnion Square. A steep walk from the center of the neighborhood is Tank Hill, where near 360 degree views of the cityscape are guaranteed to please.
Top Votes – Score out of 100
Families 87
Dining 78
Safety 75
Singles 75
Public Schools 75
Lowest – Score out of 100
Pet friendly 50
Shopping 45
Parking 45
Seniors 42
Nightlife 38
Top Reviews from Travel Rentals Neighborhoods
It's All About Zazie

If you're searching for a brunch spot in a quiet neighborhood, Zazie is the place to go. The wait can be a bit long, but the food more than certainly makes up for it. Even better? Take a stroll around the quiet Cole Valley streets and stop in just next door to Finnegan's Wake and enjoy a cocktail in the afternoon.

However, now that I've told you how I spend my Sundays, please do not attempt to follow me.

Michaela Ann M.
Cole Valley is idealistic in several ways. It's charming and sweet, safe, beautiful and full of fun cafe's and shops. The homes are moderately expensive, but not financially out of reach, and the price for living here is well worth what you get in return. There's all the excitement of living in the city at your fingertips, with the appeal of a tight-knight neighborhood directly surrounding you. Also, Haight street is a stone's throw away. It's personally one of my favorite parts of the city.

What's awesome

What's not so awesome

Chloe N.
I dream of raising my kids here

Cole Valley is a great mix of community and city. The small cafes and restaurants give it a small town feel, but the proximity to Haight St. and Golden Gate Park ground it firmly within the city. To me, it seems an ideal place to raise children. There's that "know your neighbors" feel that's important when your kids are young, but Haight St. is a great place to explore as a teenager, and the transportation to and from the neighborhood is easy.

Kati S
Two thumbs up!

I love quaint and Cole Valley is definitely one of the more quaint neighborhoods in the city. It doesn't get much better than Belvedere Street with its canopy of trees and amazing Victorian cottages. You feel like you're in a village instead of a major city. Cole Street has become a foodie destination with EOS and Zazie packing in the crowds and the area has some great watering holes. The N-Judah runs pretty regularly through the neighborhood and to top it off, Golden Gate Park is five minutes away. Cole Valley has a real neighborhood feel and I love that!

Gena F.