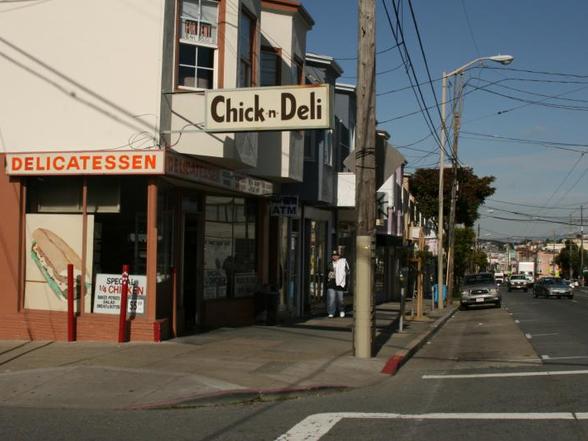 Infomation
Crocker is a sleepy nabe that straddles the border of San Francisco and Daly City. The nabe, most well known for its signature rows of mid-century homes, borders the Outer Mission and Crocker-Amazon in San Francisco and San Bruno Mountain State Park on the Daly City side. Crocker blends seamlessly with Crocker-Amazon–homes share a similar aesthetic and enjoy warmer temperatures within the city's sunbelt.
Crocker, San Francisco Data : Neighborhoods & Travel – Score out of 100
TOP ATTRIBUTES
Clean 50
Parking 50
Community 50
Public Schools 50
Safety 50
LOWEST ATTRIBUTES
Singles 25
Families 25
Green space 25
Seniors 20
Income 11
Reviews
The City, It's Not
I really don't even consider Crocker a part of San Francisco, it's more a part of Daly City. Except for a few businesses, restaurants, and shopping destinations along Mission, this nabe is almost entirely residential and there isn't much going on. There's one elementary school, Washington Elementary, which has a good reputation, but no higher education within itself; you'll have to go into Daly City for that.
Chloe N.
I Don't Get It
I don't want to come off pretentious or anything, but I don't get this area. I used to practice bass in the neighborhood weekly with a local and I always felt this part of town was so not San Francisco, whatever that's really supposed to mean. Thankfully, one evening, he introduced me to an awesome dive bar out that way called Broken Record. It almost seemed misplaced, like it had lost its way on the way to The Mission and just decided to set up shop in Crocker.
There's a lot of food places. That's something to nod about in this neighborhood, but other than that, it gives off a very isolated and different feel than most other neighborhoods in The City.
Peter T.
The sticks
Crocker and Crocker-Amazon should be in Daly City. They straddle the border and feel and look like Daly City. The homes are not much to look at but I'd say there's some good value here if you don't mind being in the sticks. Sorry Crocker.
Gena F.