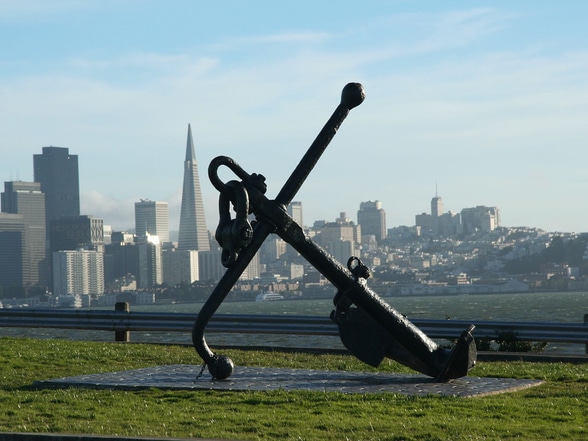 Treasure Island
By Nabewise
Infomation
Treasure Island, named after the novel by Robert Luis Stevenson, is a man-made "island" built for the Golden Gate International Exposition of 1939. Since then it has been used as a naval base, a center for film and television production and in recent years the venue for the Treasure Island Music Festival. Halfway between San Francisco and Oakland off the Bay Bridge, the island is also home to a substantial population who embrace this unconventional nabe. Connected by a narrow isthmus to Yerba Buena Island, the island's unique vantage point guarantees stellar views of the city and surrounding bay.
Treasure Island, San Francisco Data : Neighborhoods & Travel – Score out of 100
TOP ATTRIBUTES
Parking 75
Liberals 67
Quiet 67
Students 67
Blue Collar 67
LOWEST ATTRIBUTES
Community 25
Dining 25
Empty nesters 18
Singles 17
Seniors 0
Treasure Island, San Francisco Reviews
Music Fest
The only time you'd really want to visit this heap is when the Treasure Island Music Festival comes around in the fall. If you're not into indie music, well, then don't run to add "visit Treasure Island" to your to do list.
Peter T
No Gold found on Treasure Island
If you moved to Treasure Island hoping to strike gold then you are looking in the wrong place.
This man made island has little-to-nothing to its residents. There are only 2 grocery stores on the entire island and if you don't have a car, the bus is the only way you'll get home.
You cannot drink the water, cats mysteriously disappear, and in general you'll feel like you are living in a post-apocalyptic time.
So why move there? There is a gorgeous view of the city from your back yard. Some homes have a complete view from Golden Gate Bridge to the Bay Bridge. And of course, rent is much cheaper.
Many students live there, however, everyone stays inside their homes, and there is little interaction with neighbors. Nevertheless, there is always parking and it is very quiet.
claudia p.
A hidden treasure
This is a really unique place to live. It's very hard to feel like you even live in San Fran County, since you are in the middle of the Bay, and between the City and Oakland. No home-owning opportunities now, since its still a developing part of the city. The naval base is one of its main features, making it seem like a non-residential island. Reclusive, and MUST own a car. But it offers a lot of open space, and FANTASTIC views of the entire Bay Area.
Jessie W