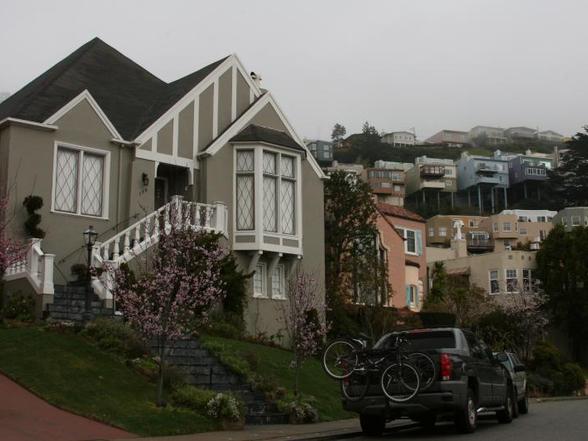 Westwood Highlands
by nabewise
Infomation
Westwood Highlands is a small residential nabe where residents take pride in maintaining a low key profile. Street names like Brentwood and Hazelwood welcome visitors to the nabe, as do a few obscure wrought-iron border signs. Otherwise, the nabe remains purposefully obscure while boasting beautifully crafted homes, many in the English Tudor style. An active neighborhood association and the watchful eyes of longtime residents create a safe, tight knit sense of community.
Top Votes – Score out of 100
Families 95
Clean 95
Quiet 92
Safety 90
Community 88
Lowest – Score out of 100
Empty nesters 62
Income 51
Nightlife 50
Shopping 50
Singles 13
Top Reviews from Travel Rentals Neighborhoods
Comfort.

Next to the more exclusive Saint Francis Wood lies Westwood Highlands, a little residential nabe that is easily accessed by public transportation while still being secluded and private. The homes here are for those who have had several good years in a row, and they remain some of the best houses to raise a family in the city. Westwood Highlands is an idyllic suburb within the city, and forgive me if I sound like a real estate ad when I say the word's "unparalleled comfort".

What's awesome

Public Transportation
Location
Great place to raise a family

What's not so awesome

Chloe N.
San Francisco's Best Kept Secret

The Westwood Highlands is one of San Francisco's best kept secrets when it comes to neighborhoods. It's located right next door to St.Francis Woods, known to be one of the ritziest neighborhoods in the city. Westwood Highlands falls almost directly in the center of the city. Not too far from the beach, it is constantly under cover of that famous San Francisco fog. The houses are expensive, but they come with a front yard and a backyard, a rare commodity in the city. Westwood Highlands maintains the feeling of being in the suburbs while still feeling very connected to the rest of the city. It's a short walk from West Portal, which offers many restaurants and little markets. It's also a short bus ride or a nice walk from Forest Hill Station, a MUNI hub for above ground busses as well as underground trains. With it's neighborhood feel, and easily accessible location, Westwood Highlands remains a premier neighborhood in the city.

Kati S
From Westwood Highlands, with love

Westwood Highlands is pretty idyllic in a suburban kind of way. You definitely don't feel like you are in the city here and the homes seem well loved. Monterey Blvd. quickly takes you to Interstate 280 and the Glen Park BART Station. It's a quiet, safe nabe.

Gena F.