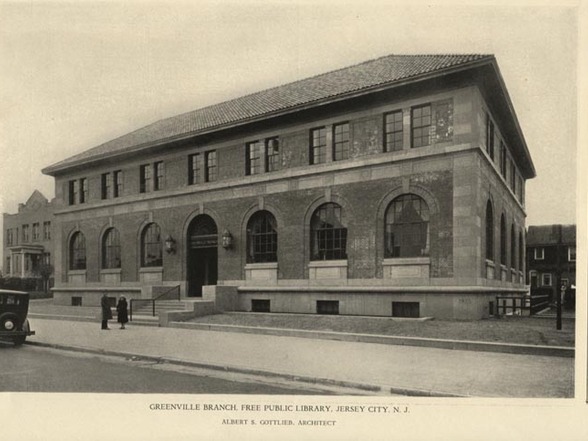 GREENVILLE, NORTHERN NJ
by nabewise
Infomation
Located South of Jersey City, Greenville is a diverse residential nabe that offers everything from low-rise apartments to grand Victorians. With a rich and storied history, it is currently undergoing a period of rejuvenation, and today offers plenty of potential for future development. Greenville is easily accessible by car, the Hudson-Bergen Light Rail, and bus.
Greenville, Northern NJ Data : Neighborhoods & Travel – Score out of 100
TOP ATTRIBUTES
Parking 75
Singles 69
Nightlife 69
Dining 63
Green space 56
LOWEST ATTRIBUTES
Families 44
Quiet 38
Safety 38
Clean 31
Income 4
Greenville, Northern NJ Reviews
some nice spots
I hear that the Neptune Bakery on JFK by Greenville Park is delish…
monica a.
Greenville
I would break Greenville down into three parts: Curries Woods, Port Liberte, and a more industrial section. Curries Woods is in the south by Bayonne (pretty much the area highlighted here), Port Liberte in the west below Liberty National Golf Club, and the industrial section is below that, with the Greenville Yards and Port Jersey. Being on the water near a prestigious golf course, you can imagine that Port Liberte had a lot of potential to be swanky – and it is in a way – but the real estate crashes we seem to have every decade sort of took the wind out of its sails. It's still nice, though, just not as grandiose as the developers had planned initially, and I hear the golf course is amazing but haven't been yet. Curries Woods is the more "ghetto" part of Greenville, and I don't know a whole lot about it. Historically I think it was pretty rough, but like most areas of Jersey City I think more people are moving in and trying to fix it up.
Stacey A.
Greenville
I know Greenvilles reputation, but I LOVE these older neighborhoods that haven't been completely taken over by coffee-shop liberals and hipsters. It has a modest, honest feel that is very attractive to me, as well as many sites that are great for walking or taking pictures, especially on the water, or in the Bayview Cemetery.
jon D.