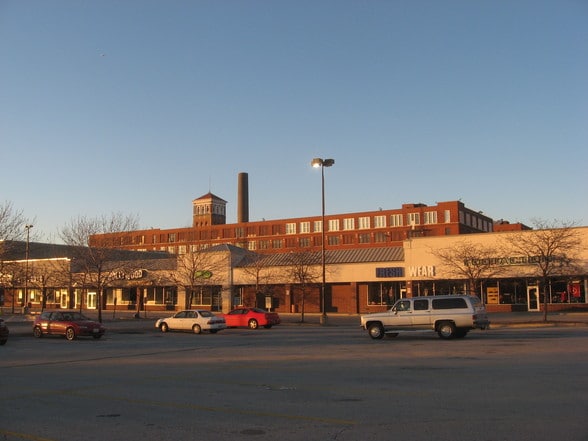 A quiet suburban spot on Chicago's west side, Lawndale just may be a nabe on the verge of change—new developments have been cropping up in the area lately. If modern architecture isn't your thing, Lawndale's also filled with Chicago's bungalows and greystones. Get fresh eats at the local farmer's market, and jet anywhere in the city using CTA busses or the blue line.
Lowest Attributes
Lawndale Articles and Reviews
Not Completely Run-down
Lawndale, located on the southwest side of Chicago, retains a gritty and violent reputation despite measures recently taken to revive the area. Sure there is crime, it was the birthplace of Vice Lords (a prominent Chicago gang), but where isn't there crime? Pleasantville does not exist in Chicago nor does it flourish anywhere else in the world. Aside from the lack of pristine city streets and sparkling houses, this nabe has a lot of history including a revolving population of ethnicities from Czech to Jewish and since the early 20th century the area has been predominantly Black. The beautiful Douglas Park, one of Chicago's best green spaces, can be found in this area, and while gentrification is an easy label to press upon the recent influx of commercial and residential development, the same people inhabit Lawndale so forget about this area becoming the new yuppie hub.
Marianne L.
a good place for a cheaper greystone
lawndale is still facing some crime issues and is quite gritty in parts. The greystones here are lovely though—for folks that want to purchase a greystone but dont have tons of money, this may be any area to check in to. it would take lots of tlc, for the house and for the neighborhood as well, a lot of toleration and hard work, but it may be worth it (depending on how much you love your home).
Vickie W.
gentrifying–emphasis on the ING
the word gentrifying seems to be getting thrown around a lot here. Here's the def. for gentrifying:
": the process of renewal and rebuilding accompanying the influx of middle-class or affluent people into deteriorating areas that often displaces poorer residents"
the first part of that in lawndale is true—things are getting rebuilt, and new structures are going up. I don't think there's a really an influx of middle class people that are displacing the original population here though. Will that happen in time? yeah, it might, but dont move here assuming everything's going to be lovely, or that the original residents won't be angry, because they will be, you're indirectly forcing them out of their homes.
Alex N.
On the edge, it could go either way.
Lawndale is a nabe with a long history of change and upheaval. Before 1968, the nabe was doing generally ok, was predominately black, and everything seemed to be on the up and up. But after the assassination of Martin Luther King in 1968, things changed. Riots engulfed the nabe resulting in a drastic economic decline that ended with a huge number of residents fleeing to greener pastures. Between 1968 and 2000 nearly 80,000 residents, along with the largest employers in the nabe, Sears and International Harvesters, fled increasing violence and instability.
Today, Lawndale is an odd hodgepodge of greystones, both rehabilitated and abandoned, empty lots, and newly constructed modern buildings. New construction could be evidence that the problems Lawndale has suffered for so long may be on the way out. This nabe seems to be a perfect example of urban decline followed by the beginnings of gentrification. There doesn't seem to be a more adept description of a nabe of the cusp of change as this one.
Zachary