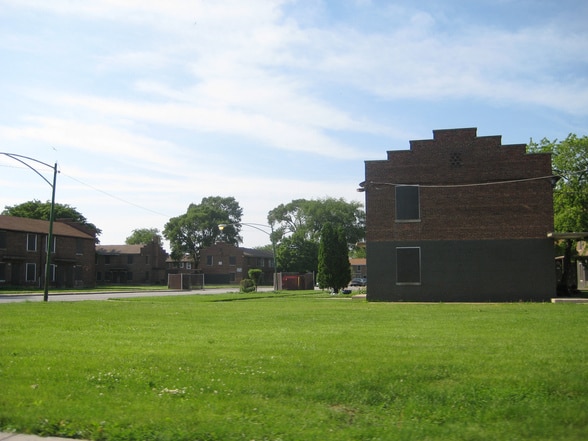 A far south side post-industrial nabe with close ties to West Pullman, Riverdale is most well-known for Altgeld Gardens, a 1,500 unit low rise housing project where President Obama was once a community organizer. Almost a city within itself, Altgeld Gardens houses its own schools and medical facilities. Like most nabes in this area, Riverdale has poured much energy into rebuilding. The hard work's paid off—Riverdale recently won an award for its revitalization efforts.
Lowest Attributes
Riverdale Articles and Reviews
Riverdale is an atypical nabe of Chicago, nearly cut off from the city itself by public transportation and mammoth industrial facilities. To the north is the city's water reclamation plant; along the western border, trains run in and out of Chicago on the railroad; and the CID Landfill stands to the southeast. The little neighborhood of Altgeld Gardens resides in the center of this, just above the river. It all reminds me of the Town of Springfield in the Simpsons, because it is an idyllic little community with many things at hand: parks, water, schools, and big industry.
Tom W.
thumbs up for AG
Altgeld Gardens has a pretty bad reputation. While some of it's well-deserved (this housing project's had its fair share of crime problems in the past), a lot of it is old news. This place is improving—not because it has desirable property, not because it has warehouses that developers just can't wait to turn into uber-cool lofts, but because Altgeld Gardens wants to improve. That's cool.
What else is cool?
1. history
Back in the day, this place was an important stop on the underground railroad.
2. music
The annual Altgeld Gardens Community Gospel Festival held each July (good tunes and food)
3. community
a lot of stuff may happen when your house is so close to your neighbor's. One of them though is that everyone gets super close. In a way, it's like having a 1,500 unit family
Vickie W.