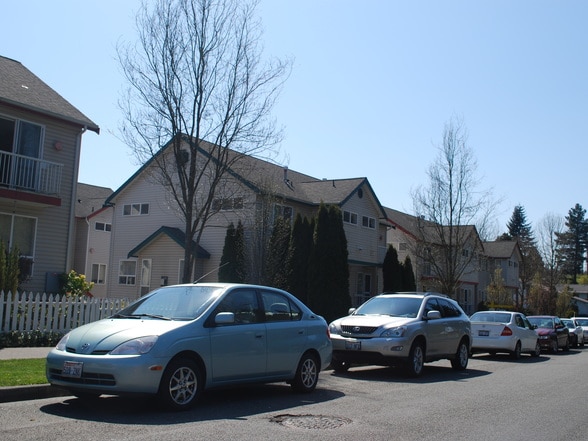 Olympic Hills
by nabewise
[vc_row][vc_column][vc_column_text]
Infomation
Olympic Hills is mostly residential, packed with huge pine trees, and super cute. Even though it is located within the city limits of Seattle, this nabe has a more pastoral vibe than most of its neighbors. Businesses are sprinkled here and there throughout Olympic Hills, and most are run by locals and cater to locals. The huge amount of bungalows in this nabe are quintessential Seattle, and are some of the best maintained in the entire city. Olympic Hills has charm in excess.[/vc_column_text][vc_separator color="mulled_wine"][vc_column_text]Data : Neighborhoods & Travel – Score out of 100[/vc_column_text][vc_progress_bar values="%5B%7B%22label%22%3A%22Quiet%2081%22%2C%22value%22%3A%2281%22%7D%2C%7B%22label%22%3A%22Clean%2081%22%2C%22value%22%3A%2281%22%7D%2C%7B%22label%22%3A%22Safety%2081%22%2C%22value%22%3A%2281%22%7D%2C%7B%22label%22%3A%22Empty%20nesters%2079%22%2C%22value%22%3A%2279%22%7D%2C%7B%22label%22%3A%22Parking%2075%22%2C%22value%22%3A%2275%22%7D%5D" bgcolor="sky" options="striped,animated" title="TOP ATTRIBUTES"][vc_progress_bar values="%5B%7B%22label%22%3A%22Nightlife%2038%22%2C%22value%22%3A%2238%22%7D%2C%7B%22label%22%3A%22Shopping%2038%22%2C%22value%22%3A%2238%22%7D%2C%7B%22label%22%3A%22Dining%2031%22%2C%22value%22%3A%2231%22%7D%2C%7B%22label%22%3A%22Singles%2025%22%2C%22value%22%3A%2225%22%7D%2C%7B%22label%22%3A%22Income%2012%22%2C%22value%22%3A%2212%22%7D%5D" bgcolor="bar_turquoise" options="striped,animated" title="LOWEST ATTRIBUTES"][vc_separator color="mulled_wine"][vc_column_text]Olympic Hills, Seattle Reviews
Suburban, but still living and breathing.
Lots of bungalows, lots of conifers, lots of residents, though probably less than other more dense areas of Seattle. A few mainstreams in Olympic hills give a feeling of vitality you wont find in other sleepy suburban areas, and large department stores likeQFC give the area a measure of convenience. It's close enough to Lake Washington that if you get sick of all the trees surrounding your home, you can wash off the feeling in the lake. You'll also find some lively hood over where Lake City Way NE intersects with main streets 125th and 30th, providing a plethora of shopping for anyone interested in diversion from home-living, or just simply trying to reassure themselves that they haven't sold their souls to suburbia.
Christopher M.
Cheaper than it should be
Olympic Hills is a pretty typical North Seattle nabe, except the houses are a bit larger than normal, and a bit further apart. Filled with mid-century bungalows on big lots, Olympic Hills has an air of peace to it that most urban nabes do not. True, this nabe borders the edge of Seattle, but it is still in Seattle proper, and considering it isn't ridiculously expensive, it's kind of a anomaly how mellow this nabe is. Average house price in this nabe is in the low 200k's, which makes Olympic Hills quite affordable for how gorgeous it is. Come up here, check it out, and stay a hot minute or two.
Michael C.
Huge pine trees loom over everything.
Olympic Hills is really nice. It's very mellow, and there is little in the way of shopping in the nabe itself, but there is a small commercial district on Lake City Way just southwest of the border that's got plenty of options. Houses are decently sized and maintained, but it's the setting that makes this nabe so nice and interesting. There are lots of pine trees in Seattle, but the pines in Olympic Hills are huge, much larger than the normal Seattle pine tree. This gives the nabe a feeling of being much older than it really is, and gives it a unique sense of character. This would be a great nabe to raise your family in.
Wayne B.
[/vc_column_text][vc_separator color="mulled_wine"][/vc_column][/vc_row]