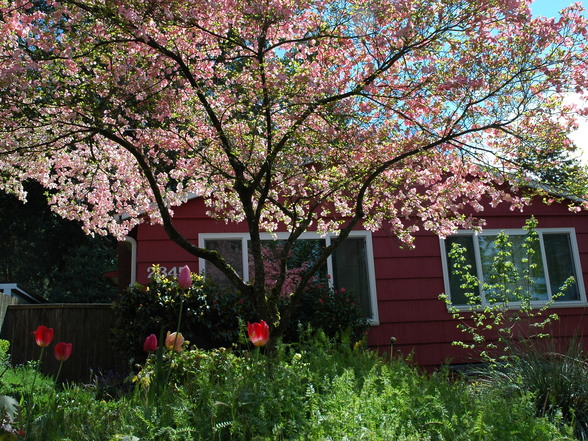 Wedgwood is known for having protected its old-growth forest during its construction. As such, Wedgwood is spacious and gorgeous, with multitudes of huge pines providing a sense of rural living within the Seattle city limits. Single-family homes dominate the area and businesses owned by long time locals serve to keep the convenience factor high. A strong sense of community permeates Wedgwood—new residents often remark how quickly and warmly they were acccepted into the fold.
Wedgwood Data
Lowest Attributes
Wedgwood Articles and Reviews
Quiet and lackluster, but not without redeeming qualities
Wedgwood is a pleasant area. Very residential, quiet, and low key. Elderly jews abound there, though there are younger folk as well. There are few homeless. Homes are usually 60-70s era single story.
I've found that it is generally a nice place to live, but rather dull. If you are looking for excitement of any form, look elsewhere.
Most residents have cars, or at least driveways. It's a decent place if you plan on commuting to the town proper, as I-5 is close.
There are many options for grocers, and most you might need (dry cleaners, hairdressers, casual dining) are within a reasonable distance.
Nice parks nearby as well (but there are parks all over Seattle)
Hunter
Wedgwood = Great Community
With a family-friendly community and locally-owned businesses a plenty, the Wedgwood community is an inviting neighborhood just a stone's throw from the UW and University Village. After moving to Wedgwood just over 1 year ago, I've been embraced by my neighbors and couldn't feel safer during late-night walks.
Wedgwood was largely developed in mid-1950's and some of the early founders still live here. As a result, the neighborhood is a mix of the older and wiser as well as young couples seeking affordable living. However, the era of the neighborhood is not lost in the architecture and style of the single-family homes. Oh, and the neighborhood is also very dog friendly.
So excited to be living here.
Per J.
Country living in the City
Wedgwood is characterized by tall trees, single family houses, good neighbors and easy walk-ability to the basics – groceries, drug store, places to grab dinner or just a beer. Most people say hi as you pass in the neighborhood, and the store clerks all get to know you after a bit. This is a welcoming community for everyone. The only drawback that some will find – that it is quiet and relaxed – is the very reason that many of us live here. The schools are excellent, it is easy to get around. For many of us who live here, we could not imagine wanting to live anywhere else.
William D.