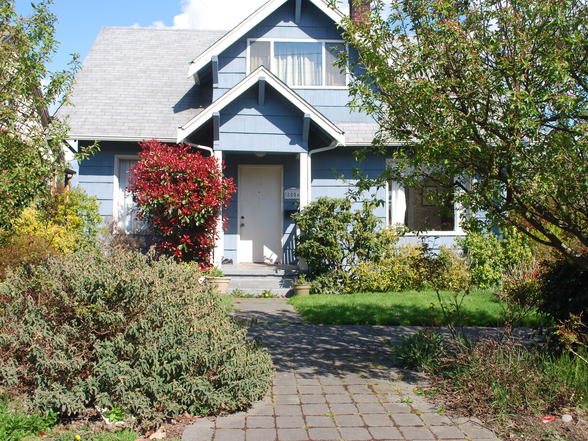 Whittier Heights
by nabewise
While some may say Whittier Heights is in the shadow of Ballard, locals know better. Off the main streets filled with brand-name shopping centers, Whittier Heights has some fantastic local stores strewn throughout the backroads. Whittier Heights' mostly flat terrain and unzoned residential areas make this nabe easy to get around with a bike or a car, and as per most of northern Seattle, the public transportation is excellent. You'll find that most of the residents don't mind being outside of Ballard; they're perfectly content with the down to earth vibe of Whittier Heights.
Whittier Heights Data
Top Attributes
Public Transportation

6.7
Lowest Attributes
Whittier Heights Articles and Reviews
Whittier Heights has style
Whittier Heights has the luxury of location. They have the privilege of being able to chose from big box shopping centers like Northgate, or local businesses sprinkled throughout North Seattle. It is mostly residential, so outsiders will miss some of the action that falls off the main streets (there are lots of awesome shops spread throughout Whittier Heights) but locals will certainly get it. There aren't any parks in the area, but the actual size of Whittier Heights is a bit on the smaller side. Residents and tourists alike will easily find themselves crossing in and out of this area, perhaps without even ever knowing it!
What's awesome
Simple, affordable housing with great location
What's not so awesome
Hilly and a bit suburban
Geoff B.
Maybe not an outsider's paradise, but definitely great local spot.
This is more of a local's nabe; not to say that others aren't welcome, it's just that outsiders won't recognize the appeal of an awesome place like Whittier Heights. Small local businesses lining several streets sprinkled throughout the residential area, like local bakeries, dance studios, coffee shops and Mexican joints. It's pretty flat, so it's a bikers paradise, making it a matter of minutes to cross the boundaries of this nabe to it's larger neighbors like Ballard. Follow 15th up north and you'll find the gorgeous Carkeek Park, with the hidden fishery, and a 2 mileish trail that opens serenely onto the Puget Sound. A house anywhere near this type of park for a backyard is a child's dream. Just let em out and they come back when they're hungry, and you get peace and quiet for a few hours a day. No zones in this nabe either, so parking is as simple as can be.
Christopher M.
overshadowed by neighbors
Most people who have lived in Seattle will say, "ah yes, I've heard of Whittier Heights", but the follow up question of "what do you remember about it" is what sometimes draws the blank. Not to say Whittier Heights is a bad neighborhood at all, it's just quiet. Although it has a few local cafes and faux-mexican restaurants along 15th Ave NW, in fact it seems better too, when you take into account how small this nabe is. It just isn't as memorable as its big brother Ballard, or its cousin University District, and floats a bit under the radar.
It has a preschool and elementary school, but teenagers get bussed off to the larger Ballard High School. Most housing options around Whittier Heights are significantly cheaper than the mean housing prices for Seattle, and while you won't find too many high-rise condos or townhouses, houses have that charming early 1900's feel.
richard l.