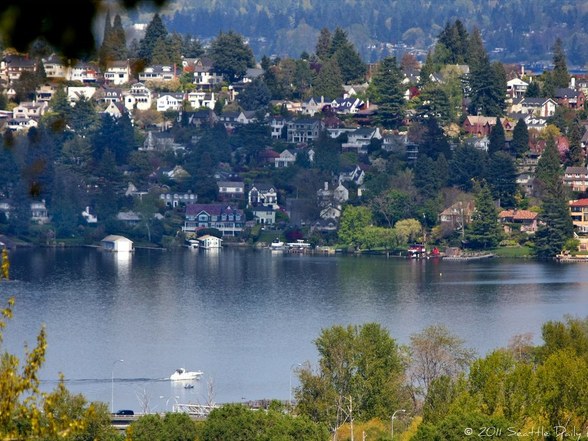 Laurelhurst is a small, classy residential community that has been home to many famous people over the years. It is situated just east of Lake Washington, and is bounded on the northwest by Sand Point Way. Here you will find superb public amenities, plenty of parks, beach clubs, and top-notch hob-nobbing. Luxurious housing options, sweeping waterfront views, easy access to educational and cultural outlets, all combine here in one of Seattle's most desirable nabes.
Laurelhurst Data
Lowest Attributes
Laurelhurst Articles and Reviews
One of Seattle's bank-breaking gems
Some of the most stunning houses I have ever laid my forever-not-rich-enough eyes upon are located in Laurelhurst on that little peninsula jutting out into Union Bay. This is rich man's land, but doesn't mean we can't wish. The waterfront houses in this nabe are gorgeous, while the rest of the housing stock is merely beautiful. I guess that's not so bad either though. There is little in the range of food and or drinking options, but you are very close to the U-district and other excellent dining nabes in Laurelhurst. You could also just have your chauffeur drive you wherever you want to go: the average house price is well over 700K here.
Aiden C.