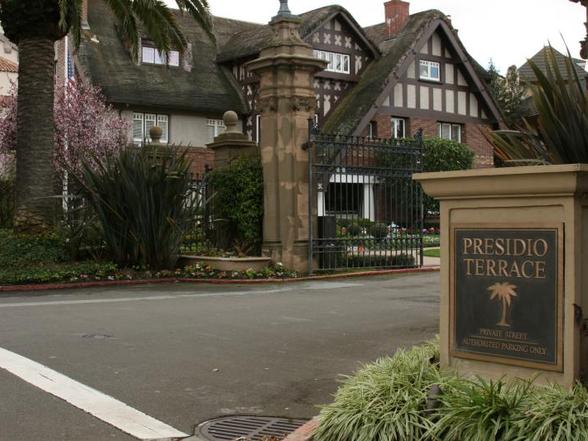 Presidio Terrace
by nabewise
Infomation
Created after the 1906 earthquake and subsequent fire, Presidio Terrace is an exclusive gated community located off Arguello Boulevard just south of thePresidio. A small nabe of grand mansions situated around a circular street, Presidio Heights houses some of the city's largest houses. Beaux-Arts, Mission Revival and Tudor Revival homes typify the handful of properties found in this stately nabe, which is often guarded by private security.
Presidio Terrace, San Francisco Data : Neighborhoods & Travel – Score out of 100
LOWEST ATTRIBUTES
Nightlife 25
Shopping 25
Dining 25
Seniors 24
Singles 0
Presidio Terrace, San Francisco Reviews
Oh wow….
If there's one thing that Presidio Terrace has going for it, it's that it's very, very safe. It's very, very safe because it's EXTREMELY exclusive…there's even a guard at the front gate! In short, this nabe is reserved for the very rich and very private, who want to live in a gorgeous Tudor mansion with no one to disturb them.
Chloe N.
Too exclusive to consider
This is a gated community and very exclusive, with a guard at the front gate. The community shares a lot of amenities with the equally exclusive Presidio like its own post office and bowling alley.
Jessie W.