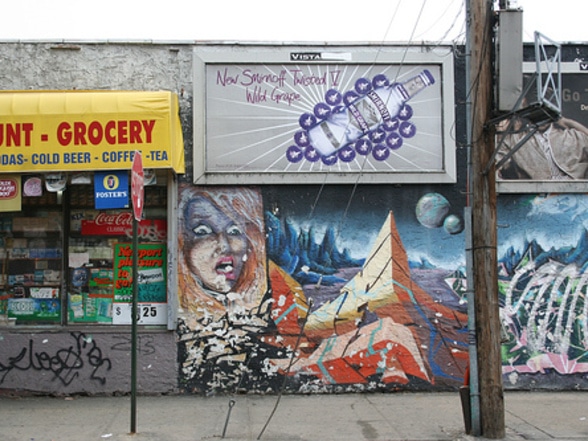 Soundview, The Bronx
by nabewise
Infomation
Soundview is a neighborhood in the southern Bronx. Further divided into the neighborhoods of Soundview-Bruckner and Bronx River, the area as a whole is dominated by large buildings. Because the area is cut in two by the Brucnker Expressway, Soundview certainly gets its fair share of car traffic. It is served by the 6 line.
Top Votes – Score out of 100
Gritty 83
Ethnic 75
Shopping 69
Public Transportation 63
Dining 63
Lowest – Score out of 100
Quiet 38
Seniors 37
Clean 31
Families 28
Income 3
Top Reviews from Travel Rentals Neighborhoods
Soundview is a rather large neighborhood, but actually, has no view of the sound. The view is actually of the East River… impressive vistas of the Manhattan skyline and Queens can be seen from the water's edge. The neighborhood itself stretches up to, and in some cases, beyond the Bruckner Expressway and up to Westchester Avenue.

There is a bungalow community toward Clason Point, and massive project and co-op complexes toward the northern end. Soundview is also home to several shopping plazas, including the Bruckner Plaza, which features an impressive amount of stores than can easily rival Bay Plaza in the North Bronx.

Apartments run for very cheap in Soundview, as the neighborhood has a reputation for being quite bad. Many residents are under Section 8, or are residing in the projects. Buses are king here, and provide access to the 6 train at either Parkchesteror Morrison Avenue. Toward its western end, factories and auto shops dominate theBronx River waterfront.

Soundview was also constructed on filled-in marsh, therefore, the neighborhood's streets are commonly plagued by potholes and the neighborhood is believed by many to be "sinking".

The population features mostly low-income or recent immigrants, but the community is tight. Families are almost always spending time in Soundview Park, especially during those warm and humid summer nights.Amelia Z.
I used to play bones with friends over in the Soundview Park every once and a while before the neighborhoods started to complain. I use this as proof that Soundview is improving. The kids should be able to play somewhere without old men gambling.Paul N.
Soundview has a lot of projects and is pretty ghetto but makes up for it for its massive shopping center. Now and then I come here to the Food Bazaar to do my grocery shopping. People are always outside for one reason or another. I wouldn't call the area particularly good or particularly bad…Josie M.