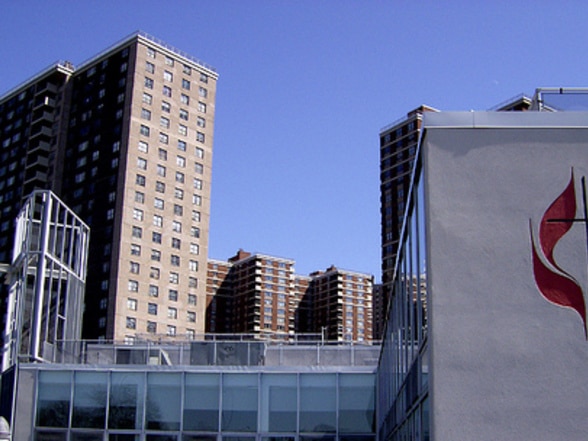 Co-op City, The Bronx
by nabewise
Infomation
The largest cooperative housing development in the United States, Co-Op City is a world unto its own. Thirty-five high-rises spread across 320 acres, dotted by parking garages, shopping centers, and schools, makes Co-op a unique and impressive location. Add to that the area's proximity to Pelham Bay Park, Orchard Beach, and City Island and you have the perfect mix of city living and ease of access to recreation. There are no subways in the immediate area, but the 5 line is not too far away.
Top Votes – Score out of 100
Shopping
83%
Shopping 83
Seniors 82
Green space 80
Empty nesters 78
Clean 75
Lowest – Score out of 100
Income
8%
Public Transportation 50
Singles 45
Pet friendly 25
Nightlife 20
Income 8
Top Reviews from Travel Rentals Neighborhoods
I like to come up to Co-Op City for the movie theatre, to shop, and to visit friends. It used to be a lot nicer but is getting kind of ghetto. I'm not sure if those people are visiting or living, but it definitely isn't as clean and quiet as it used to be.
It's safe though, and it has great waterfront views and I kind of wish I had an apartment here. Public transportation is iffy, my friends say that few of the buses run late into the night, so it's not good if you want to party all night long. Which makes sense because the neighborhood seems geared to working families. There are lots of playgrounds and open spaces and they always have community events. I saw an ad once for a seasonal farmer's market… I wonder if the veggies are good!
Josie M.
I don't know very much personally about co-op city as a place to live, but from what I have seen and heard, it seems like a very large and busy place that has somehow managed to stay reasonably safe. People do seem to like living here.
But what I do know is how much I dislike the Bay Plaza area, which is loud and busy and lacks charm. I just try to stay away.
Paul N.
Co-Op City is the Grand Concourse's retirement home. The old families that once lived it up during the Bronx's glory days have since relocated and aged here. As a result, however, these old families are dying out. In their place are lower-middle class African-American and Hispanic families, who seek to live here in their quest for suburbia. Large waves of residents stay here temporarily, then relocate to Westchester County.
However, there are also groups of people who choose to stay, making the large residential development their home. The neighborhood is absolutely humongous, with tall apartment buildings and a large shopping center in its center. The shopping center, Bay Plaza, is a nice place to pick up clothes or groceries, but a terrible place in terms of restaurants. Dining options are pretty much limited to Applebee's and Red Lobster, in addition to a Chinese buffet and random independently-owned restaurants. City Island is nearby for those who seek a better culinary scene. During the summer and fall, there is a Farmer's Market available.
Transportation is not very good, except during rush hour. There are buses that lead to Queens, the rest of the Bronx, Pelham Bay, and an express bus to Manhattan. However, nearly all of the lines stop running after 2 A.M, in the event that you are a party animal. Therefore, that is one of the reasons why the neighborhood is far more conducive to families than young and cool professionals.
Co-Op City is not nearly as good as it used to be in terms of safety; the quality of life has decreased significantly. It is disappointing, given the neighborhood's beautiful waterfront location. Education options are available, but are also on a decline.
My greatest wish is for the neighborhood to return to its former state… perhaps it will happen after another wave of migration.
Amelia Z.