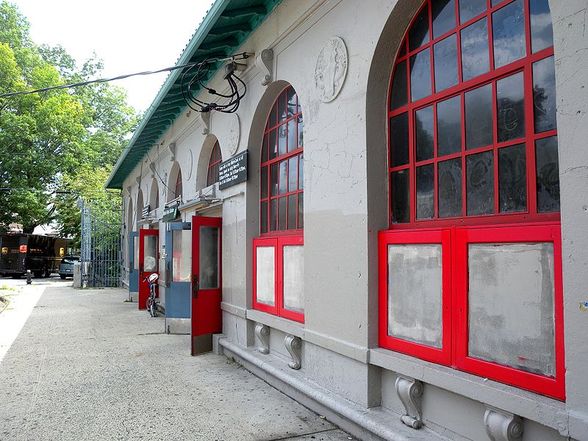 Morris Park, The Bronx
by nabewise
Infomation
Quiet and unassuming, Morris Park is home primarily to one and two family homes. Dotted here and there by larger apartment buildings, the skies of the area are dominated in the east by Jacobi Medical Center, Albert Einstein School of Medicine, and others. For shopping, locals frequent the rows of stores on Morris Park Avenue and Williamsbridge Road. Morris Park is served by the 5 line.
Top Votes – Score out of 100
Dining 88
Safety 79
Families 78
Pet friendly 75
Clean 75
Lowest – Score out of 100
Quiet 63
Singles 54
Parking 50
Shopping 46
Income 9
Top Reviews from Travel Rentals Neighborhoods
My Morris Park

So Morris Park has some found memories of my childhood/adolescent years.

Every year Morris Park (referred to my locals as MP) hosts the Bronx's Columbus Day Parade which I had to march in for years with my cheerleading team. The parade is awesome! It really shows the community's strong Italian population and brings everyone together.

I spent many nights during my high school years roaming MP Ave with my friends. Either hanging out in Loretta Park, eating at Captain's Pizza, or walking along the strip. The area is safe, and our parents never had a problem with us doing this.

MP is also known for its great food options. Along Morris Park Ave there is Patricia's Restaurant and 900 Park. Off Baychester Ave- on the border of MP and Baychester- sits Frankie & Johnnie's The Pine, which is a famous Italian restaurant that serves the NY Yankees on a regular basis. This place has amazing Italian food- better than any Italian restaurants on Arthur Ave. Their portions are huge, their staff is very friendly, and their catering halls are gorgeous.

MP is also good for raising a family with its rows and rows of residential homes, and its large school system. There are 2 public schools in the area, and a private school community at St. Francis Xavier. This area is another place I would consider raising my own family one day because of its proximity to my neighborhood now and because of the overall safety of the nabe- also great food right around the corner? Who could say no??

Helen C.
Nice little ethnic Italian neighborhood with great restaurantsCarl P.
I've heard it said that Morris Park has some of the best Italian restaurants in not just the Bronx, but New York as a whole. While I don't know how true that is, I will say that I do agree that Morris Park does have some wonderful places to eat.Paul N.
Morris Park is a great residential neighborhood with a lot to offer… family-owned Italian restaurants, delis and shops of all sorts, and a great sense of community. There are even a few bars and venues opening up that show a lot of promise. I will definitely be coming back as the neighborhood increases its coolness factor! ;]Josie M.
Morris Park is the Bronx's true "Little Italy". Many regard Belmont as such, but there are few Italians actually living there. In Morris Park, however, there is a sizable population of Italian residents. As a result, the main strip of Morris Park Avenue is dotted with Italian restaurants, delis, and cafes. Recently, a few nightclubs and bars have also joined the scene. There is also a delicious gourmet chocolate store along the way known as the Chocolate Place, an excellent stop in which to treat yourself.

The neighborhood has a few apartments but is comprised of mostly modest-sized homes, allowing the neighborhood to host families far better than it would singles seeking "bachelor pads". At its eastern end, however, is a microcosm of hospitals, where medical students can be found buzzing between classes and internships, and relaxing at bars catered to their needs.

For children and families, there are several good after-school options in the area. Morris Park is dotted with parks and playgrounds, and is also home to a prominent martial-arts academy that also hosts adult classes. Catholic schools dominate the landscape, with public options being a bit further away.

Transportation to Manhattan is quite good, with the BxM10 express bus serving Morris Park Avenue. The 5 train stops in a quiet, suburban section of the neighborhood. The Bx21 can connect residents to either the 2/5 or 6 trains, depending on where one needs to go. Streets are small, however, and parking is quite difficult.

The neighborhood is largely safe, except for an isolated area closer to East 180th Street. It would be best advised to take public transportation to that section rather than walking there.

All in all, a good neighborhood to visit for those who seek a true Italian experience, and a good neighborhood to reside in for those who seek a quiet, family-oriented community.Amelia Z.