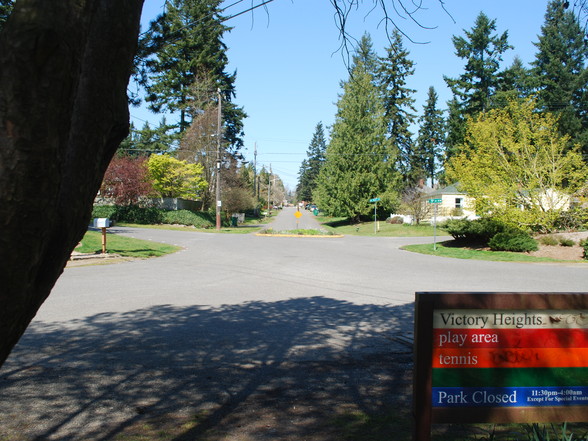 Victory Heights
by nabewise
Victory Heights is one of those areas whose history is a bit more eclectic than other parts of seattle. During prohibition, this spot was home to a collection of speakeasies and other taverns that housed rabble-rousers. As it began to mature, an influx of future young Seattlites solidified this nabe to the laid-back, take it easy kind of place its grown into. While residents from 20-30 are certainly more common than not, Victory Heights seems to have a niche for many different communities, whether it be local artists to the nine to five commuter.
Victory Heights Data
Public Transportation

7.5
Lowest Attributes
Victory Heights Articles and Reviews
just around the corner from Northgate Mall
The whole Lake City history, the area including Victory Heights, is very interesting. Speakeasies and underground taverns flourished during the prohibition era. Once the areas secret tunnels and great vantage points were no longer needed, the area opened some seedy bars with local inns and motels to accommodate travelers. After WWII, the area has an influx of young families looking for suburban style homes.
As it continued to develop, Victory Heights became more and more dense. The University District, and University of Washington residents spill over into this nab, giving the nabe a youngster feel, most ranging between 20's and 30's. Though not portraying the drunken debaucherous style of the southern University District and surrounding areas, Victory Heights might be a nice area to live in for a person who has just gotten their undergraduate degree, or is looking for a place to live while pursuing a masters or PhD at UW.
Victory Heights is also not too far from Northgate Mall, so if you're looking to get some shopping done, look no further. It's Target is secretly coveted by all of the southern areas of Seattle.
Cameron S.
UW spillover
Quinn's right, you'll find a high population of pretty idiotic UW students ruining it for the rest of the community here. Interesting for young people, but for those considering a place to live with a family, or older folks might want to look to the east of here for home.
Jessica P.
Well Rounded
This nabe is like an undeveloped version of the University District or Wallingford, but with more big-box shopping. This is a good thing for the most part, as it has all the amenities without being super trendy and expensive and filled with drunk idiots who attend UW.
Quinn L.