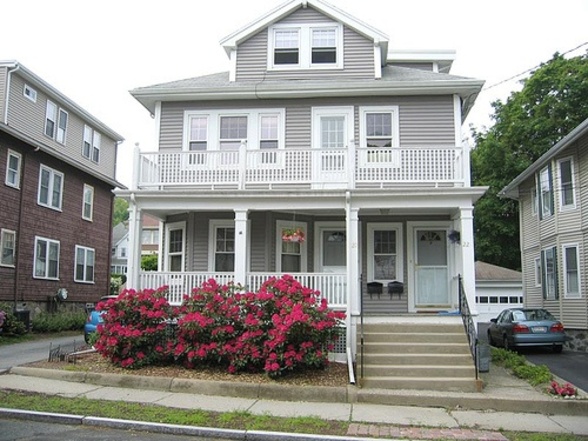 Arlington Heights
by nabewise
[vc_row][vc_column][vc_column_text]
Infomation
A great place to learn how to toss the ol' pig skin or ride a bike, quiet Arlington Heights has a more suburban feel than its nabes next door, Arlington and Arlington Center. Community happenings usually take place at one of many public ice rinks or soccer fields where parents sip soda and swap gossip on the sidelines of their kids' games. College students and life-long carousers be warned: All of Arlington is a dry town. Long-time residents don't mind the prohibition era law much, but its one that is sure to end your housewarming party as soon as the beer runs out. Arlington Heights is served by MBTA bus lines.[/vc_column_text][vc_separator color="mulled_wine"][vc_column_text]Arlington Heights, Boston Data : Neighborhoods & Travel – Score out of 100[/vc_column_text][vc_progress_bar values="%5B%7B%22label%22%3A%22Families%2092%22%2C%22value%22%3A%2292%22%7D%2C%7B%22label%22%3A%22Seniors%2083%22%2C%22value%22%3A%2283%22%7D%2C%7B%22label%22%3A%22Community%2081%22%2C%22value%22%3A%2281%22%7D%2C%7B%22label%22%3A%22Quiet%2080%22%2C%22value%22%3A%2280%22%7D%2C%7B%22label%22%3A%22Safety%2080%22%2C%22value%22%3A%2280%22%7D%5D" bgcolor="sky" options="striped,animated" title="TOP ATTRIBUTES"][vc_progress_bar values="%5B%7B%22label%22%3A%22Parking%2055%22%2C%22value%22%3A%2255%22%7D%2C%7B%22label%22%3A%22Shopping%2050%22%2C%22value%22%3A%2250%22%7D%2C%7B%22label%22%3A%22Singles%2040%22%2C%22value%22%3A%2240%22%7D%2C%7B%22label%22%3A%22Nightlife%2035%22%2C%22value%22%3A%2235%22%7D%2C%7B%22label%22%3A%22Income%2034%22%2C%22value%22%3A%2234%22%7D%5D" bgcolor="bar_turquoise" options="striped,animated" title="LOWEST ATTRIBUTES"][vc_separator color="mulled_wine"][vc_column_text]Arlington Heights, Boston Reviews
Find Your Ideal Starter Home in Arlington Heights
Arlington Heights would be a fine selection for any Boston family considering suburbs with reasonable real estate prices and a decent proximity to the city. Bus lines drive right from Arlington Heights into the Boston, and compared with other popular suburban spots (Cambridge, Belmont, Lexington, and Winchester), this neighborhood's houses are much more affordable—a great option for young families looking to buy starter homes. While houses here aren't as large as in some other areas, many of them were built in the early 1900's, and thus come with a vintage (but well-maintained) charm.
While this place is certainly not trendy, it does hold all the amenities a family would need (grocery stores, hair salons, hardware stores, restaurants, and most importantly, quality schools). Arlington Heights and its surrounding areas also maintain an outstanding level of commune and connection, thanks in large part to community e-mail lists (meant for area updates, info on upcoming events, selling used goods, etc.).
Amanda M.
Find a Family, Join it, Live here
This holiday season, instead of asking for Nintendo's newest gaming system, or a vintage light-up T-shirt a la Vanessa Huxtable, be practical, show some foresight, and ask for a family who lives in Arlington Heights.
Once you unwrap your new family and settle into their guest bed, you'll realize it's never too late to actualize the childhood you never had! Your new parents will get you your own library card to nearby Arlington Center's Robbins Library, and they'll let you bike there all by yourself! You'll make new friends on your town youth hockey team, and celebrate your height and dexterity over post-game pizzas and free refills at Mass Ave's Nicola Pizza House.
The neighborhood kids will include you in their back-yard kick-the-can games. Your new brother will teach you how not to throw the baseball like a bandwagon Mets fan just in time for spring little league try-outs (which are kind of a big deal).
Your new teachers will be kind and smart, and they'll take you on field trips to the Human Sundial at the nearby Robbins Farms Park—also a great place for star-gazing and blob-tag-playing.
Should you miss the family you gave up in order to pursue a better childhood, fear not. Arlington Heights is easy to get in and out of via car, bus or rail. In fact, chances are good that your new mom or dad travels into Boston daily for work, so when you're ready to rejoin the vast throngs still struggling with their own unsatisfying childhoods, just ask Pop for a lift back home.
caite m.
[/vc_column_text][vc_separator color="mulled_wine"][/vc_column][/vc_row]