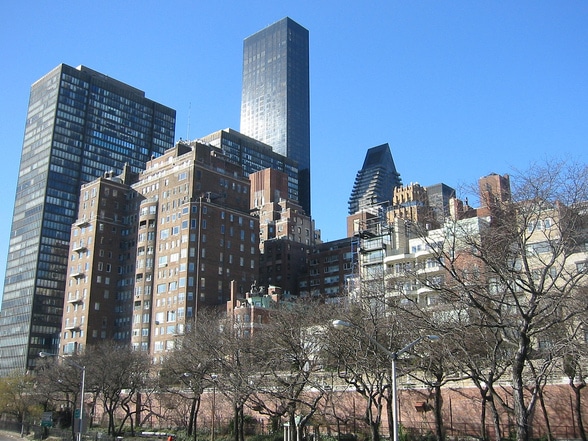 Infomation
Beekman is one of Midtown East's best kept secrets. Filled with old world charm, this tiny nabe (its radius is 2 blocks by 5 blocks) is an ideal hiding spot for city dwellers searching for some peace, quiet, and class. While its surface area is small, Beekman still has boasting rights: a beautiful East River border, a public park, and United Nations headquarters nearby (many UN higher-ups have settled in Beekman). If this refined and tiny nabe strikes your fancy, explore similar Sutton Place next door to the north
Top Votes – Score out of 100
Clean 90
Empty nesters 88
Safety 88
Quiet 85
Seniors 85
Lowest – Score out of 100
Public Transportation 42
Parking 40
Singles 35
Shopping 31
Nightlife 29
Top Reviews from Travel Rentals Neighborhoods
Like Sutton

This nabe offers great highrises that look over the East River and sit just on the FDR. Despite sitting on one of Manhattan's busiest highways, these trendy large residential buildings compliment their attendants by featuring a beautiful amount of greenery for such a small nabe.

Though this nabe may not offer the greatest nightlife or shopping, it is all within arms reach as midtown is just a few blocks away. Some parts of this nabe serve as an extension to the UN as you'll find missions of many different countries here.

Like Sutton, you'll find this nabe far off from the hustle and bustle of midtown, but you're likely to find the architecture here more modern than in Sutton – although there are some gorgeous lowrises and brownstones.

RH
little bitty secret haven in midtown

Walking around midtown usually takes a lot out of me—when it gets too ugly or overwhelming, I like to head over to Beekman. I was actually kinda surprised to find it on the site since it's a bit of a secret, hidden away place! Beekman has this sophisticated quiet that almost feels like London or something; I love hanging out by the river here. Does this place make me feel bad about my paycheck? well, yes. But it is quiet enough to let me fantasize? for sho.

Alex P.
Great place to live.

Quiet, residential, and wealthy is the best description of tiny Beekman. Located on the East River, many of the taller buildings have water views and great access to a waterfront park. But, if you have the cash, try to snag one of the amazing townhouses along Beekman Place.

Beekman is far from public transportation. The closest subway line is on Lexington Ave., though the 2nd Avenue subway line is being built as we speak. All in all, it's a great place to live, especially if you work in one of the many corporate Midtown offices or at the United Nations.

Diana S.