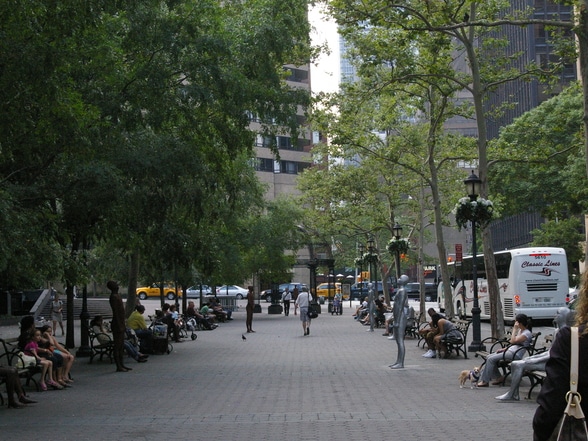 Infomation
This up-and-coming nabe sitting on the East River is home to multifarious characters and vibes. While itsMurray Hill borderline has provided Turtle bay with a great influx in nightlife options and a new level of trendiness, Turtle Bay still maintains a level of stately reserve (due to the United Nations sitting within its borderlines). If you like the vibe of Turtle Bay, but are looking for something slightly quieter and a bit more isolated, check its pocket nabe, Beekman.
Top Votes – Score out of 100
Nightlife 75
Pet friendly 67
Income 64
Dining 63
Safety 63
Lowest – Score out of 100
Families 41
Green space 38
Shopping 25
Parking 25
Community 13
Top Reviews from Travel Rentals Neighborhoods
Turtle Bay

This area has a good mix between business buildings, bars/restaurants and residential. 2nd ave has a great amount of places to go to for happy hour as well as for drinks on the weekend. There are also a lot of different shops and stores for just about anything you need.

What's awesome

Close to transportation, restaurant options

What's not so awesome

2nd ave is very loud late into the night close to the bars.

Alex R.
Quiet Turtle Bay

I live in Murray Hill, adjacent to Turtle Bay, and from time to time the husband and I will go for a stroll by the UN, up to Tudor City, and around Turtle Bay. We ogle the gaudy, gilt-covered lobby of the Trump tower, grab some coffee and a generically-decent cafe (along with the occasional banana), and head up the street engaged in conversation. The noise varies depending on what avenue you are on and the time of day, but this is Manhattan and the avenues are all pretty loud during the day. There is a movie theatre in the area that usually shows Hollywood blockbusters, and a number of grocery stores. If I didn't live one neighborhood over I'm sure I'd never visit Turtle Bay, but for now, because of proximity, I frequent it now and again.

What's awesome

What's not so awesome

Andrea M.
Some Quiet, Some Fun

The more eastern parts of this nabe can be really quiet, especially near the UN at night. Though there is plenty of traffic on the FDR and through the underpass, the eastern parts of Turtle Bay aren't very populated with bars, restaurants and boutiques.

There are some parts of this nabe which are very appealing to a young crowd. Bars in this area are popular for 20 somethings looking for a great night on the Town.

The Palm and Palm too are also located in Turtle Bay, as well as Spark's – these are some of Manhattans best steakhouses. The more west you get in Turtle Bay, the closer you get to the business folk and office buildings; the more east the quieter it gets.

What's awesome

steakhouses, bars, young people

What's not so awesome

some boring areas, fdr, underpass