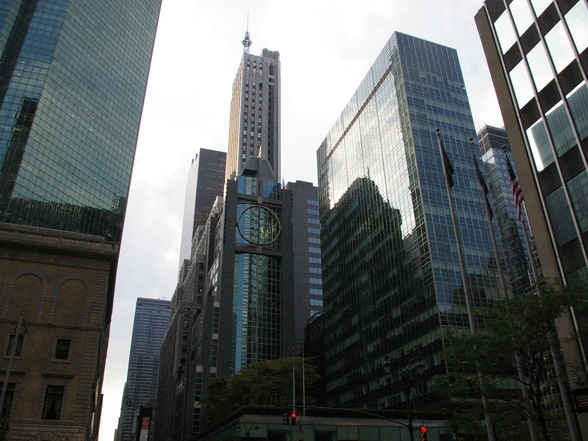 Infomation
One of the bustling centers of Manhattan, MidtownEast is home to many of Manhattan's most ambitious: it serves as home to Wall Street entrepreneurs and 9-to-5 folks. This nabe may be all business during the day, but its strong residential community shows by night as restaurants and bars fill up. Though there's great shopping spots here, tourists tend to crowd the streets a bit less than in neighboring Midtown West.
Top Votes – Score out of 100
Public Transportation 80
Shopping 80
Safety 70
Dining 70
Nightlife 60
Lowest – Score out of 100
Families 30
Quiet 25
Green space 20
Community 10
Parking 10
Top Reviews from Travel Rentals Neighborhoods
A city of its own.

Midtown East is a large area consisting of different types of neighborhoods that appeal to people in all kinds of life stages. If you're single or a young couple, Murray Hill is the place to be. Its bar/restaurant scene is awesome, as are the rents, which are cheaper than the rest of Midtown East. If you have a family with kids and want an area with at least some greenery, then Sutton Place, Tudor City, Turtle Bay, and Kips Baymight be good options. For older folk and empty nesters, Sutton Place is a peaceful oasis of greenery and stroll-worthy streets…if you can afford the prices!

What's awesome

What's not so awesome

Diana S.
Great Food, Businessmen

You will find businessmen here, though there aren't a shortage of families residing inMidtown East. You have PJ Clarke's and Houstons in a few block radius, try them both for a great hamburger – and use Johnny Rockets as the control.

If you prefer asian style food, try Shun Lee East for Chinese or Mr. Chao – two of the best in NYC.

The highrises in this area are either occupied by wealthy families, or Wall Street types – though many of them function as office buildings.

Past 5pm, the bars start filling up with the daily workers. By 9pm, the ties start getting looser and younger crowds venture out.

Bloomingdales is always fun for shopping, and there are many more places around there to spend money on luxury items.

What's awesome

What's not so awesome

R.H.
Fortress of capitalism

As far as Midtown goes, the east side is pretty freaking boring. Tourists and business peeps galore, and a lot of over priced and mediocre restaurants.

Closer to the river is almost all residential, but of the stuffy and characterless variety.

Come to midtown east to see the massive skyscrapers and people watch, but prepare to be bored pretty fast.

What's awesome

The concrete canyon feel, for a short time

What's not so awesome

Boring, characterless, pricey as hell, bad restaurants, tourists.

Zachary Walker