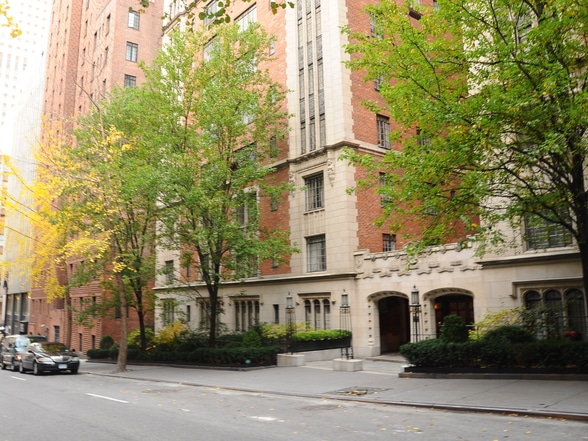 Infomation
Tudor City, as its name suggests, is a city within a city. Composed of eleven large apartment complexes in charming brick, Tudor City features opulent amenities, including two private parks, several health clubs, restaurants, a dry cleaner, tailor, and its own post office. Most apartments face inwards towards the parks, providing freedom from noise. Tudor City's convenient location provides easy access to the neighboring UN and east Midtown's offices and commerce. Murray Hill sits to the west of Tudor City and offers resident a great array of nightlife and dining options.
Top Votes – Score out of 100
Safety 93
Clean 92
Public Transportation 83
Quiet 76
Gentrifying 75
Lowest – Score out of 100
Community 42
Shopping 42
Empty nesters 40
Parking 25
Seniors 21
Top Reviews from Travel Rentals Neighborhoods
How popped is your collar?

If it isn't that popped, you should prob keep looking.

As you can guess, this is another extension of the East Side "Yuppieville" that starts inGramercy and extends until Harlem.

Definitely a central location near Grand Central and alot of trains and buses. The residential buildings are VERY nice with amazing amenities. Lots of restaurants and bars which is both a good and bad thing. Good if you enjoy hanging out with underage kids trying to get into bars, bad if you dislike the Bridge & Tunnel crowds.

Can be noisy depending on where you live within the area.

What's awesome

Tudor City Park and location

What's not so awesome

Pamela K.
Tudor City is just fantastic. Really, it's my dream home. It has everything I could ever want all within the same complex, and sometimes I even forget that I'm in New York! The community attracts a high class of residents everyone is neat, and well-mannered. It really shields you from most issues one might have in any other apartment building, or just from living in NYC in general.Melissa P.
I am so glad that I am raising my children here. I never have to worry about them, as my babysitter can take them to play in the park without ever leaving the safety of our home (and I know that there are people who will watch out for them). Going shopping for groceries is never an issue there's one inside the building! Tudor City is a little patch of heaven and convenience in the heart of the best city on earth.Ellie R.
One day I'll make it, and I'll get an apartment in Tudor. It's the only place I want to live, because if I'm going to be living in New York, I want to do it in style. LOL 🙂 It's a beautiful area.Christy S.