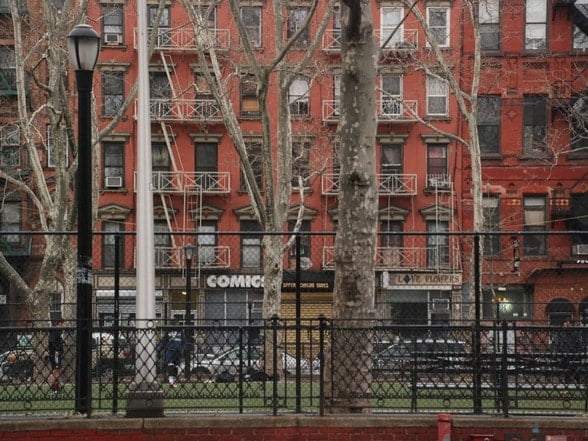 Infomation
The Bowery is sandwiched between the Lower East Side and Soho, and is known for its old-school industrial feel. The nabe is home to several downtown landmarks such as CBGBs and the Bowery Ballroom. Recent changes have brought in a few new, luxury buildings, the New Museum of Contemporary Art, and even a Whole Foods. While there are few restaurants or shops, the area's most known for its thriving nightlife and music scene.
Top Votes – Score out of 100
Nightlife 86
Singles 75
Trendy 72
Ethnic 67
Dining 58
Lowest – Score out of 100
Green space 25
Parking 25
Families 18
Seniors 12
Income 5
Top Reviews from Travel Rentals Neighborhoods
Young and Wild and Free

The Bowery is a strip in Manhattan's downtown that is a real trend-town. If you haven't yet visited the roof at the Bowery Hotel, then you probably won't anytime soon, as it is an uber-exlcusive club for only the trendiest of New Yorkers.

The scene here is young, lots of students, and plenty of the hip 20 somethings. The Bowery is what you think of when you imagine the young and happening NY crowd.

What's awesome

Richard H.
Moo, the Bowery's Awesome

I read that Bowery = old dutch for farm. Cool, eh? Not too much of a farm anymore, unless you count Whole Foods. Love the vibe here at night. It's still got this lingering gritty cool thing going on.

Alex P.
I love the Bowery! There are interesting shows going on at the New Museum and there's great cheap chinese food around there too! -plus, great bar scene. As a funny side note, there's an entire section of the Bowery dedicated to restaurant supplies… You can get really great deals there on household thingsPaul
I've lived in the Bowery for a few yrs now. I'm in the middle of everything and can hop on the J and F trains to get virtually anywhere really quick. It gets pretty loud cause of traffic but I'm not in my place that much so its cool. There's always an awesome band playing at the Bowery Ballroom and you can walk to the East Village or LES in 5 minutes. I get most of my food at little delis but the Whole Foods is great for when you want something fancy. Its a good place for getting around to other parts of the city -pretty central.NYC g.