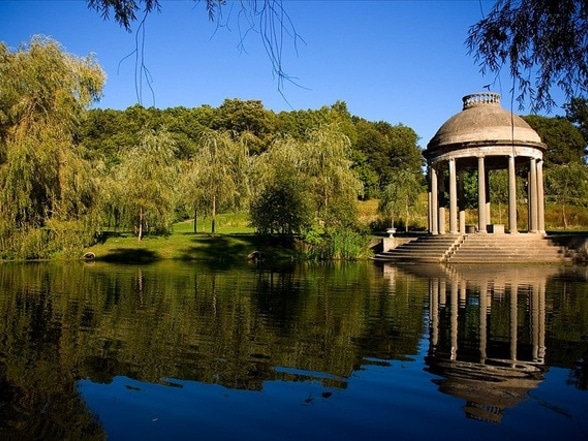 Buttonwood Village
by nabewise
[vc_row][vc_column][vc_column_text]
Infomation
Buttonwood Village, nestled between Jamaica Plainand Chestnut Hill, is one of Brookline's most affordable nabes. There are some multi-family and condo options, though residents live mainly in mid 20th century single family homes with back yards, basketball hoops, and gardens. This nabe enjoys close proximity to many parks and green spaces including the Larz Anderson Park, the Brookline Golf Course, and nearby Allandale Woods and Farm. Buttonwood Village is served by MBTA bus lines.[/vc_column_text][vc_separator color="mulled_wine"][vc_column_text]Buttonwood Village, Boston Data : Neighborhoods & Travel – Score out of 100[/vc_column_text][vc_progress_bar values="%5B%7B%22label%22%3A%22Families%20100%22%2C%22value%22%3A%22100%22%7D%2C%7B%22label%22%3A%22Income%2090%22%2C%22value%22%3A%2290%22%7D%2C%7B%22label%22%3A%22Wealthy*%2088%22%2C%22value%22%3A%2288%22%7D%2C%7B%22label%22%3A%22Green%20space%2088%22%2C%22value%22%3A%2288%22%7D%2C%7B%22label%22%3A%22Safety%2083%22%2C%22value%22%3A%2283%22%7D%5D" bgcolor="sky" options="striped,animated" title="TOP ATTRIBUTES"][vc_progress_bar values="%5B%7B%22label%22%3A%22Public%20Transportation%2050%22%2C%22value%22%3A%2250%22%7D%2C%7B%22label%22%3A%22Parking%2042%22%2C%22value%22%3A%2242%22%7D%2C%7B%22label%22%3A%22Shopping%2038%22%2C%22value%22%3A%2238%22%7D%2C%7B%22label%22%3A%22Nightlife%2038%22%2C%22value%22%3A%2238%22%7D%2C%7B%22label%22%3A%22Singles%2025%22%2C%22value%22%3A%2225%22%7D%5D" bgcolor="bar_turquoise" options="striped,animated" title="LOWEST ATTRIBUTES"][vc_separator color="mulled_wine"][vc_column_text] Reviews
Suburban feel, without being so far away
Buttonwood Village is a great nabe for families. Located in Brookline, the public school system is excellent, while the neighborhood also boasts great private schools such as The Park School and The British School. Most of the streets are quiet, suburban-like, and many of the homes have decent yards for playing in. Of course, all of this comes with a price which is often too steep for most peoples budgets, but totally worth it if you can swing it.
The main attraction for visitors of Buttonwood Village is Larz Anderson Park. Covering more than 60 acres of land, Larz Anderson offers something for all seasons. During the summer months, people reserve charcoal grills for cookouts, or rent the shelter for larger gatherings. Meanwhile, the children enjoy the fantastic tree covered playground, or watching the Koi Fish that swim in the pond. When winter arrives, the park opens an ice skating rink on top of the hill, which offers a generous view of the Boston skyline. This hill is also spectacular for sledding and is a very popular place after any amount of snow has accumulated in the park.
Also nearby is the Allandale Farm, Boston's last working farm. The farm is open year round, and the market offers locally grown, sustainable fresh produce.
Within Buttonwood Village shopping and dining are somewhat nonexistent; however, with Jamaica Plain and Brookline Village less than a mile away the options are virtually endless.
Jake S.
Cute as a button(wood)!
I had to, it was just too easy. Buttonwood Village is an adorable little hamlet, surrounded by greenery and parks. Unlike much of its larger neighboring towns, Buttonwood has small, homey, and more affordable houses that are ideal for a family. It has a neighborly, familiar feel about it that is very welcoming. One of the best parts is its proximity to Larz Anderson Park and the Larz Anderson Auto Museum. The Museum has an illustrious history that adds to the charm of the Village; the museum was originally the home of Larz and Isabel Anderson in the late 19th Century and every Sunday they would open the doors to their carriage house to show off their impressive collection of antique cars. The tradition stuck and their carriage house was eventually turned into the museum. The park itself is exquisite, with its beautiful view of the city skyline, the "romantic" pond built by Isabel Anderson, an ice rink, a baseball diamond and quaint walking paths around the grounds. In the winter, this is also the hotspot for sledding—it has a perfectly formed hill (not too steep and just long enough) that makes it ideal for frolicking in the snow!
Although Buttonwood Village is accessible by bus, it is much more convenient by car particularly since it is decidedly lacking restaurants and a walkable grocery store.
Mallory C.
[/vc_column_text][vc_separator color="mulled_wine"][/vc_column][/vc_row]