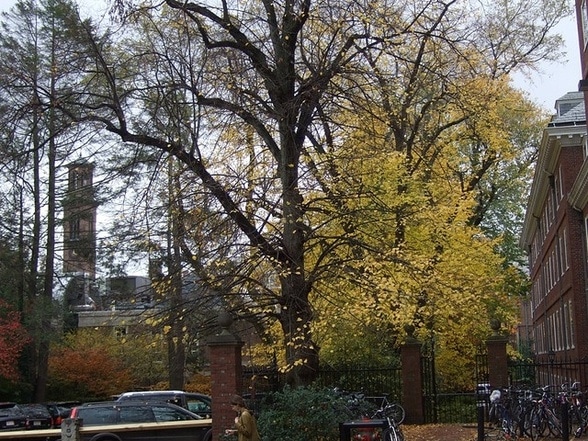 Cambridgeport
by nabewise
Infomation
Cambridgeport is a nabe bound by the serene Charles River to the south and west, and the bustling Mass Ave and Central Square to its east and north. Many MIT classroom and lab buildings are in this nabe, though you won't find too many raucous frat houses on the quiet, predominantly residential Cambridgeport streets. Vibrantly painted homes and fence-climbing gardens are just blocks away, however, from all the hubub that happens in Central Square and on Mass Ave. Food and entertainment options abound in Cambridgeport, ranging from cheap and divey to hip and a bit pretentious. With its bike paths, farmers markets, and high concentration of hybrid drivers, Cambridgeport is moving steadily greenward and is conveniently served by the Red Line T and bus routes.
Cambridgeport, Boston Reviews
Try Some Peace and Quiet
Tucked behind Central Square is this quiet and peaceful neighborhood, where the diverse mix of people continues to spread, but where the droves of tipsy college dormers and sports buffs tend to keep away from. Cambridgeport feels like the suburbs in the city, with big houses canopied by sprawling trees and complemented by the Charles on the south side of the neighborhood.
For the most part, you'll have to venture down to the river to find your amenities, where the after-work crowd basks in the fluorescence of Whole Foods, Trader Joe's, and yep, you guessed it, Starbucks. There's also a Japanese restaurant, a Micro Center, and a few other spots. You can go swimming during the summer for free at Veterans Memorial Pool, go for a run or bike ride along the river, or cross the bridge and join the hustle of BU territory.
In the thick of Cambridgeport is mostly residential streets. Wander around a little bit and you'll find some gems like Gallery 263, a non-profit art gallery and yoga studio, Petsi Pies, a joint for all your coffee and pastry needs, and River Gods, a bar with a raised DJ booth and low lighting. There are a few small parks scattered throughout, perfect for all of you dog lovers who have to settle for watching others' mutts wrestle in public.
If you're looking for a quiet place to live that's still in the city, or to just get away from the noise of the rest of Boston and Cambridge for an hour, Cambridgeport is a great option. But if you're stumbling around looking for that dude who put all his drinks on your tab and then bounced, you're going the wrong way. Try heading back to Central Square.
Shane S.
Nice Neighborly Vibes
Cambridgeport is quiet. Being primarily residential, it has a coziness that attracts families, but enough little perks for students and young professionals alike. With single and shared houses, yards, and BBQs, the neighborhood exudes a homey charm, while remaining only a short walk to the Red line at Central or Kendall Square, or to the Green line across the river. Students from M.I.T., Harvard, and B.U. will find themselves with an easy enough commute from this area. Those into organic will rejoice at their close proximity to Whole Foods, Trader Joe's, and a weekly farmer's market. This, combined with a plenitude of bike-riders and hybrid-drivers, marks Cambridgeport as a neighborhood moving steadily 'greenward.' The area is bordered to the south by the Charles River and Magazine beach, which is actually a patch of city green boasting bike trails and a public pool. Although it could be cleaner, the park remains a solid place to catch some outdoor time by day. By night, this entire area can be quite dead. There is a scattering of small restaurants and a very worthwhile bar – River Gods – which is not only the best bar in Cambridgeport, but one of the most interesting in the city.
Leigh C.
Cambridgeport can best be described as pleasant. It's bound by the Charles River, which means quick access to the Charles River Esplanade, one of my favorite green places in the city, and the streets around here are quiet, lined by triple-decker houses with families and graduate students. I always end up walking through here to get toCentral Square, which lies to the north of the neighborhood, and has enough nightlife and restaurants to satisfy any cravings within walking distance.
Trader Joe's, Whole Foods and a farmer's market are located here, the triple-crown of organic and locally sourced groceries. There's also River Gods, which should be appreciated for its DJ booth as much as its burgers, and a smattering of other small shops and neighborhood joints. I wouldn't come here as much for entertainment or food though, as to find a place for peace and parks, which Cambridgeport has down.
There are some MIT buildings in the outskirts, but students don't typically reside here, and there's a whole river to separate Cambridgeport residents from the bustle of BU.
The Red Line can be reached at Central Square and a couple of bus routes run down here that can bring you to the Kenmore/Longwood area.
What's awesome
residential, quiet, parks
Heather V.
It's the perfect time of year to live in Cambridgeport. The farmers market is burgeoning with sweet, ripe tomatoes and crispy red apples. The Charles River is teeming with scullers, rowers, and sailors wearing college issued T's and eager, new-school-year grins. The air is just crisp enough to warrant a sweater around your shoulders when you take Rover for a romp in the park, or a blazer when you head out in the afternoon to sit in on an MIT lecture that's open to the public.
Cambridgeport is always a beautiful and interesting place to call home, but especially when it comes alive again with creative, intellectual, and athletic energy that is never more palpable than during the warm days and cool nights of fall. Few undergrad students actually live in the residential parts of Cambridgeport, and the nabe is much quieter, and perhaps cleaner for it. But quiet residential streets with vibrantly painted homes and fence climbing gardens are just blocks away from all the hubub that happens in Central Square and Area IV.
Food and Entertainment options abound in Cambridgeport/Central Square, ranging from cheap and divey (Olive Tree Cafe and River Gods) to hip and a bit pretentious (Enormous Room—the name itself is literary allusion to an e.e. cummings work— and Cuchi Cuchi).
Parking in all of Cambridge is tricky unless you have a resident's sticker. However, Cambridgeport is served by the Red Line "T" as well as several bus lines.
caite m.