Demythologizing Major Seattle Attractions
By Nabewise
This post attempts to clear up common misunderstandings concerning what I believe to be three of Seattle's most popular attractions. The information is absolutely indispensable, and soon to be broadcast to the masses in the form of a public service announcement. You, lucky readers, get it first.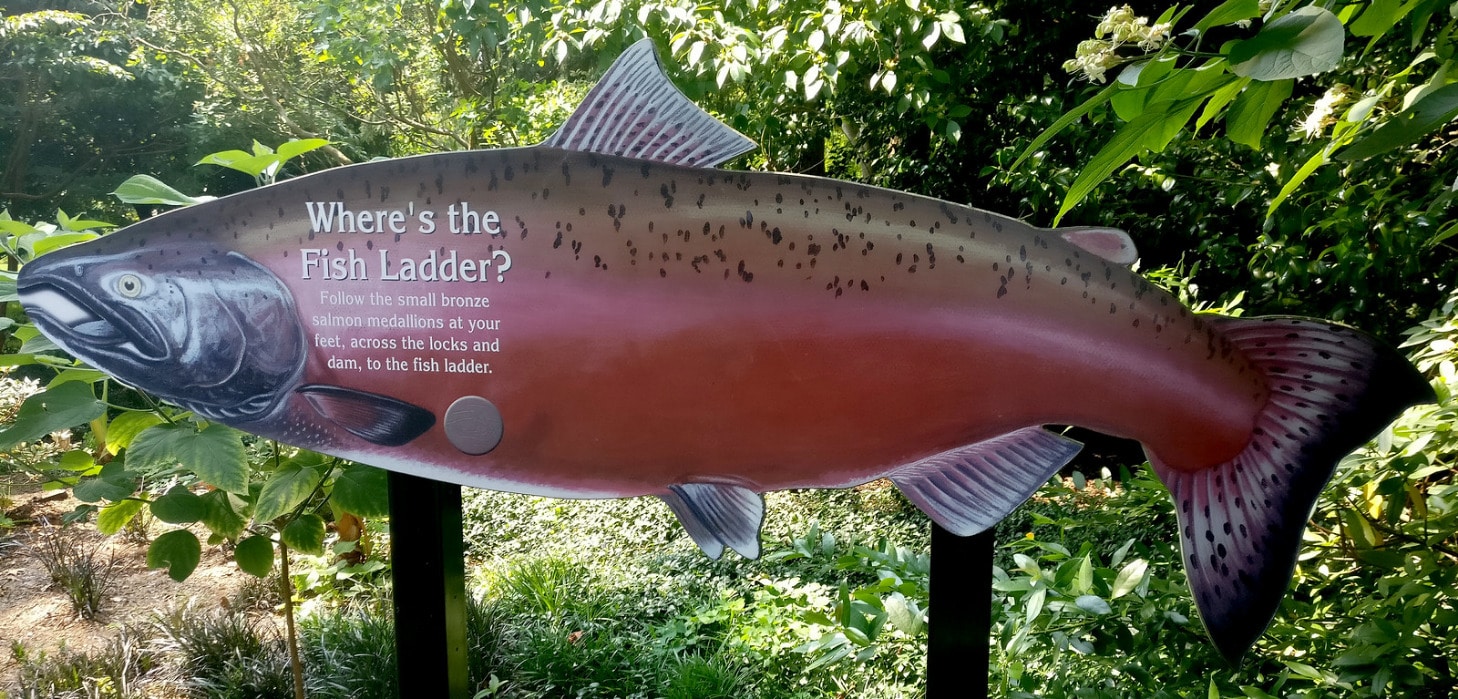 The Fish Ladder
At the southern side of the Hiram Locks in Ballard, submersed under fast-moving water, there runs a fish-pass, a kind of commuter lane for Salmon with work ethic family values. Built in 1976, this structure allows Salmon to make their way from the quiet, unproductive suburbs south of the locks, to the freshwater hub of the Sammamish River where millions (of Salmon eggs) are made each day. This fascinating act can be viewed from a platform above the waters or from an underground chamber with a viewing gallery.
There are a few misconceptions concerning the fish ladder:
You will not see fish holding the business section between their fins while waiting for the line to move.
You will not see them tugging at their ties as they remark to the fish behind them, "Thirteen lousy years at this grind."
You will not see clever fish taking an elevator or an escalator to beat the lines.
You will not hear a 1950s voiceover explaining, "The modern salmon lives a simple life. He works, returns home to his family, and occasionally sees a picture show."
Everything else you've heard is true, except for the rumor that the fish ladder, like human ladders, has a false step. This is simply not the case.
The Pike Place Market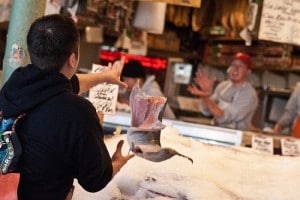 Created in 1907 and located just off Elliot Bay, Pike Place Market is one of the oldest markets in the United States and sees approximately 10 million visitors annually. Its vendors sell everything from organic carrots, to fresh-churned butter, to Afghani crafts, and 3D puzzles, and it's a wonderful meeting place for farmers, buskers, and tourists alike.
Despite its notoriety, very little truth is actually known about the market, but a few things must be cleared up:
While it is true that some fish do fly through the busy market air, most resist the limelight and are simply happy with their humble modifier 'fresh', rather than 'flying'. I mean, which sounds better in sandwich?
Though it feels special to watch the server at the Daily Dozen Donut Company tong-toss then blindly catch still hot, greasy doughnuts in a brown paper bag, he repeats this charade hundreds of times a day and it is therefore not that impressive.
Finally, while there is certainly a gum wall in the area, there is not a stern teacher to snatch the gum from your mouth and attach it to the wall. You have to brave the wall, and any consequential contraction of communicable disease yourself.
Most everything else you've heard is true, including the presence of a 550 pound bronze piggy bank named Rachel. But despite rumors, she is not violently slaughtered once a year just before Christmas in front of crying children. Word is they drain her of her cash-money lifeblood through a secret portal in her rear a few times a month under the cover of darkness. You decide which scenario is more obscene.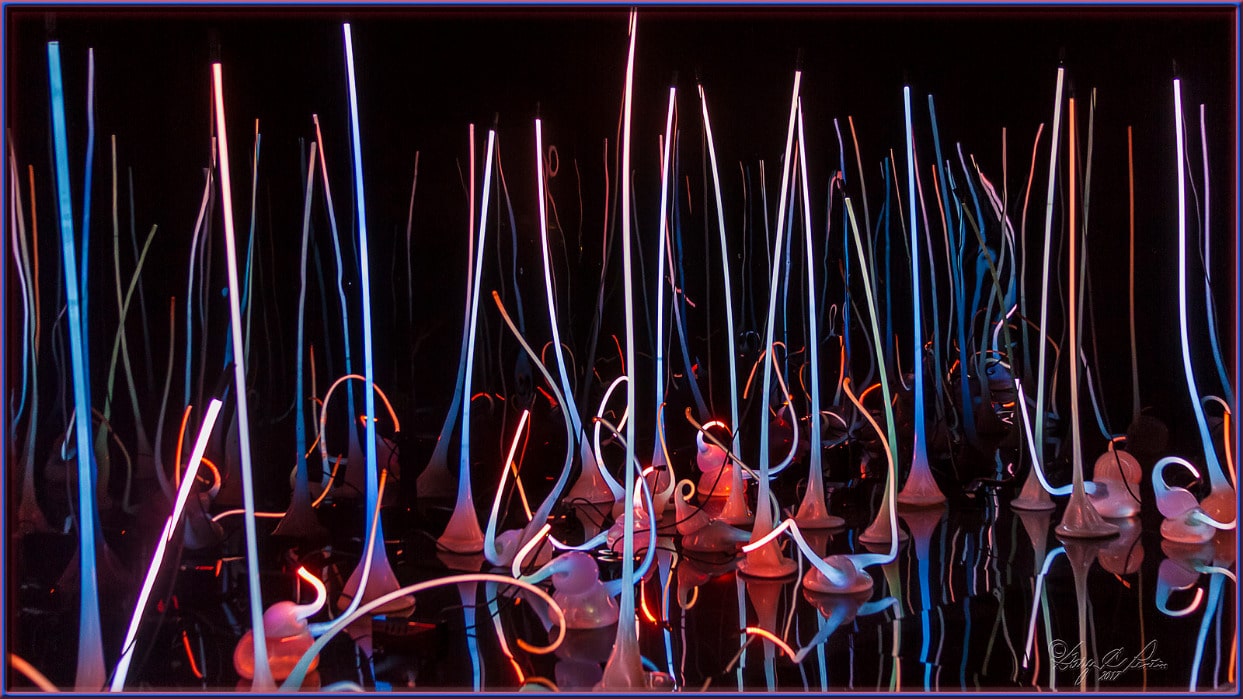 Chihuly Glass
As many know, there is a preponderance of Chihuly glass in and around Seattle, but there are a few grand misconceptions that must be cleared up right away:
Chihuly is not a man or an artist, but a type of flora particular to the Pacific Northwest. It grows in wild yellows and reds on the side of highways, deep in the forest, and in the Seattle Art Museum. Although it is rare to hear of glass growing naturally from the ground, this is simply part of what make Seattle great.
If you pick a Chihuly flower, you will not experience a painful allergic reaction (a la poison sumac) you will, however, probably have to answer for your foolhardy actions in a court of law as I believe the flowers endangered…and rather privately owned. Do you own a nice suit?
Chihuly glass flowers are not functional household objects. Try using one to display fruit, or hold your car keys and pocket change, but just be prepared to enter into an infuriating theoretical debate with a tight-panted curator type about function vs form, classic vs romantic, sacred vs profane. It's exhausting. I don't recommend it. Hang your keys on a hook. Give your change to charity.
Now that you've got a clearer picture of exactly what's going at a few of Seattle's favorite attractions, you are ready to go. Please remember to site see with caution; spawning fish are very territorial, and I don't have to tell you what kind of damage a hot greasy doughnut can do to your tongue/blouse/physique.