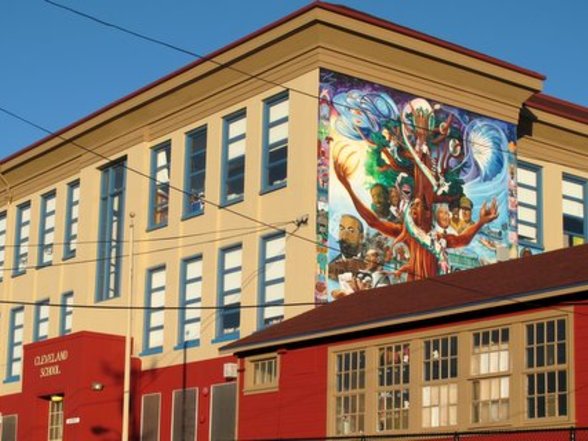 Infomation
The Excelsior is a diverse part of town with a unique fusion of cultures, similar to its southern neighbor,Crocker-Amazon. Low-key dining options line its commercial corridors, along with liquor stores and mom and pop-shops.
Top Votes – Score out of 100
Gritty 91
Public Schools 86
Parking 75
Green space 69
Public Transportation 69
Lowest – Score out of 100
Families 50
Seniors 50
Shopping 42
Singles 38
Income 9
Top Reviews from Travel Rentals Neighborhoods
Has The Character and The Quiet

Pros:

– Has the same melting pot feel of The Mission without the crowds and the, local residential pretentiousness

– Great eats of all varieties. The perfect place to be adventurous and try style of cuisine you've never thought about trying.

– Lots of Asian markets lining the streets. You can make a pretty decent and delicious on less than $5.00 shopping at these little shops.

-McLaren Park – large, sunny, pet-friendly and full of healthy green and folage.

– Nice residential areas. I know a lot of people who live up this way and love living in the neighborhood. A lot of the homes have legal in-laws for rent.

Cons:

– Like one of the other reviewers said, some parts can feel sketchy at times. One night I saw the cops wrestling a butcher knife from a guy on a side street. So, just be aware of your surrounds at times, especially if you're edging just off the main Mission drag.

– Very hilly, which isn't really bad, but if you're like me, an avid jogger, you may want a neighborhood with a bit more flat land. It also seems the public transportation in the area is a bit non existant except for a bus or two.

Peter T.
A Modest Mix

Excelsior has very reasonable rent prices, which is one of the biggest draws of the area. Right next to the Mission District, this nabe is a good little melting pot with modest mixings across the board. While you won't find the most famous restaurants in the city here, there are plenty of affordable and decent Asian and Hispanic restaurants, along with several Asian markets as well. When it comes to nightlife, there are a few good dive bars, but nothing fancy to write home about. At night, it can get a little gritty, but not too dangerous. The real drawback of Excelsior is the public school system; Cleveland Elementary is one of the lowest scoring public schools in the city, so it may be best to wait until your kids are out of public school if you're planning a move to Excelsior.

What's awesome

The melting pot, the Asian markets

What's not so awesome

Chloe N.
Rolling Hills, Views, McLaren Park

The Excelsior is one of San Francisco's hilly neighborhoods and has many views. It has older, charming homes and some of its prettiest streets, like Persia, are tree-lined. The giant McLaren Park runs along the eastern and southern border of the Excelsior and is an outdoor treasure, second only to Golden Gate park in size and beauty.
The main commercial hub of the Excelsior is Mission street, which runs along its western border. Mission contains an ever-increasing selection of ethnic restaurants, shops and groceries such as Zabb Cuisine, Sushi Raw, and Hilda's Mart and Bake Shop.

Scott O.
Full o' character

Not the most attractive part of the city but the Excelsior is a great part of SF. The neighborhood is a total melting pot. It's also home for a lot of locals with families that have lived in San Francisco for generations. It borders some rough parts of town and so it can have a sketchy vibe at times.

Gena F.