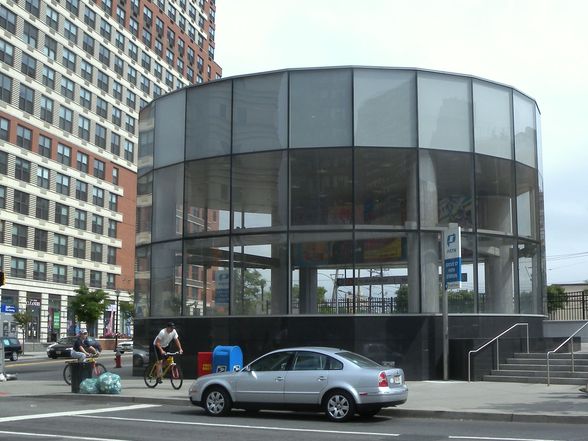 Grove Street , NJ
by nabewise
Infomation
Grove Street marks the southern end of Jersey City, and is accessible by the PATH train. Due to its favorable location, it has been attracting new restaurants, shops, and residential development,but you can also find some brownstones and sense the emerging Park-Slope vibe. As with all evolving nabes, the feel changes from block to block.
Top Votes – Score out of 100
Gentrifyin 83
Public Transportation 82
Dining 70
Parking 68
Pet friendly 67
Lowest – Score out of 100
Community 50
Quiet 50
Seniors 44
Shopping 39
Income 27
Top Reviews from Travel Rentals Neighborhoods
Grove Street

Grove Street in Jersey City is the new and up-and-coming Hoboken.
18 years ago you wouldn't even think to get off the PATH at Grove St, but today the place is vibrant with new and remodeled buildings, a Starbucks (of course) and local restaurants. I have to say that my fav place there is Taqueria Downtown. A rock n' roller taco place located all the way at the end of Grove Street.

What's awesome

What's not so awesome

Turn the corner into Newark Avenue and it's a different story…

Marisela R.
Grove Street

Grove Street is part of the Historic Downtown of Jersey City. It has been developing quite a bit lately because it is a major stop of the PATH train and pretty close to Manhattan. So you see a lot more restaurants and stores around here, as well as a pretty diverse group of people. Maybe it's getting more homogenous as the brownstones around the parks get fixed up, and as new high-rise condos drift over from the waterfront. But it feels pretty safe and has a real up-and-coming vibe.

Stacey A.
Great Place

I like Grove Street because it's a good mix of the old neighborhood feel with the new urban pioneers, but neither group has quite won out yet. So for now it's a good balance of superb and sketchy that I think makes an area vibrant and interesting. There is LOTS of good food and that seems to be increasing. In CBS's "Guide to Loving Jersey City," quite a few restaurants from Grove Street were featured, including Mario and Pepe, and Toricos ice cream, both of which are worth a visit.

jon d.
This nabe has a Starbucks, baby!

I am not ashamed to admit that I moved from Paulus Hook to Grove Street for three reasons. One, I wanted to be closer to the PATH – the wind off the Hudson is brutal in the winter. Two, cheaper rents because of the glut of developments over the last few years, and three it has a Starbucks. There is a distinct lack of coffee shops in Jersey City and whilst our apartments over here do have more square footage than your average manhattan abode it's still nice to have a change of scenery.

The pluses of living around Grove Street are the restaurants (not a bad selection and lots of great Indian restaurants), good transportation links into the city (less than 10 mins to lower Manahattan on the PATH), seasonal farmers' market and food trucks. Oh my word the food trucks are awesome! BBQ, Korean tacos and crepes! Viva la food trucks. The downside is that blocks can be hit or miss, as is generally the case in neighborhoods that are in the process of gentrifying.

Leah H.