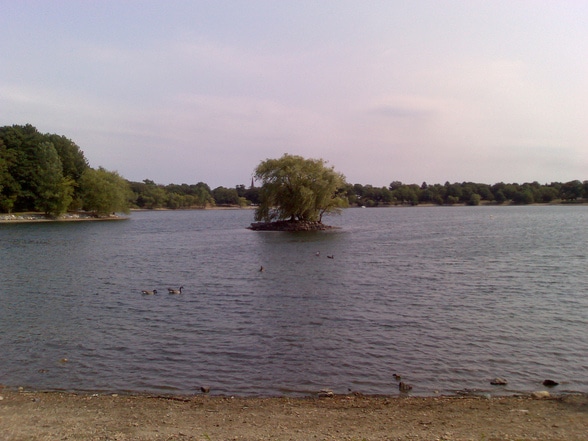 Jamaica Hills
by nabewise
Jamaica Hills is part of Boston's Jamaica Plain nabe. Bounded by the Arnold Arboretum, sections of The Emerald Necklace, and Jamaica Pond, Jamaica Hills is true green space haven. In addition to its parks, residents also enjoy close proximity to the richly diverse restaurants and shops in Jamaica Plain's urban center. The Jamaica Hills Association is proof of the strong communal bond among JH residents. the JHA has made it its mission to fortify and maintain community ties by planning community activities and keeping an up-to-date website that serves the interests and needs of Jamaica Hills residents. Jamaica Hills is served by the Orange Line T and several MBTA bus lines.
Jamaica Hills Data
Lowest Attributes
Jamaica Hills Articles and Reviews
Everything's within arm's reach
The two rise houses nestled in between the parks, pond and Centre Street enjoy some of the best amenities anywhere in Boston. To start with, the parkland and parks are all within easy walking distance, because they encircle where residents live. Then you have Centre Street, which gambols down several blocks of fine dining (do try to reserve a seat at Ten Tables), a farmer's market, and shopping.
Ryan B.
Boston's "Emerald"
This little nabe, surrounded by some of Boston's most well known and loved greenery is a little "emerald" (haha, get it? because it's surrounded by the Emerald Necklace parks!) in the city. The community is incredibly tight knit and makes great use of the natural parks around them. Having only visited because of the parks, I can not say much about the types of people who live here but inferring from the sense of community, it is safe to say that this is a nice place to live and fairly family oriented. It is also near Jamaica Plain, a little enclave that in my opinion, is up and coming, with some great restaurants, and bars (and a dive bar or two if that's your thing)
Mallory C