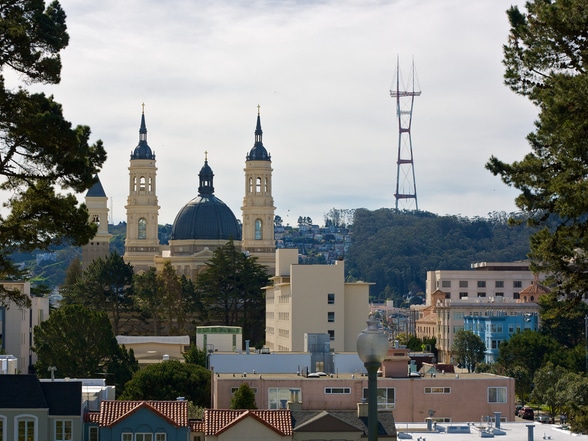 Lone Mountain
by nabewise
Infomation
Lone Mountain is a hilltop nabe at the northern end of Golden Gate Park and home to the University of San Francisco. Once the site of historical cemeteries, Lone Mountain is now a thriving nabe. While the streets that make up its interior are quiet, Lone Mountain is bounded by some of the busiest thoroughfares in San Francisco. USF fosters a vibrant student life and residents have access to the Koret Center, the university's sports and fitness center. Scenic Anza Vista rests at the nabe's eastern base, and just to the north lies the sunny nabe of Laurel Heights.
Top Votes – Score out of 100
Students 89
Families 62
Clean 58
Empty nesters 51
Pet friendly 50
Lowest – Score out of 100
Dining 42
Shopping 42
Income 36
Parking 33
Singles 25
Top Reviews from Travel Rentals Neighborhoods
Don't Let the Name Deceive you

Though the name "Lone Mountain" might make you think of an isolated, bilzzard-y mountain peak where villagers dare not go due to danger, Lone Mountain is anything but. The two main attractions here are the University of San Francisco, a Jesuit University with a student population of about 9,000, and the absolutely gorgeous St. Ignatius church. The university attracts shops, businesses and restaurants, along with ample public transportation (though many students drive to classes, making parking somewhat of a challenge). Students from the university populate the surrounding residences along with families, who enjoy the sedate feeling of this nabe. An intellectual tranquility permeates the area.

What's awesome

What's not so awesome

Chloe N.
Pretty….

Pretty cold.

Pretty hilly.

Pretty full of students.

Pretty foggy.

Peter T.
Lone Mountain state of mind

Lone Mountain is basically the USF campus and St. Ignatius Church. It's busy up here, good views, a student vibe. The property is typical of the Richmond, which it's basically a part of. Rossi Playground has an indoor public swimming pool but swim if you dare. It's pretty gross.

Gena F.