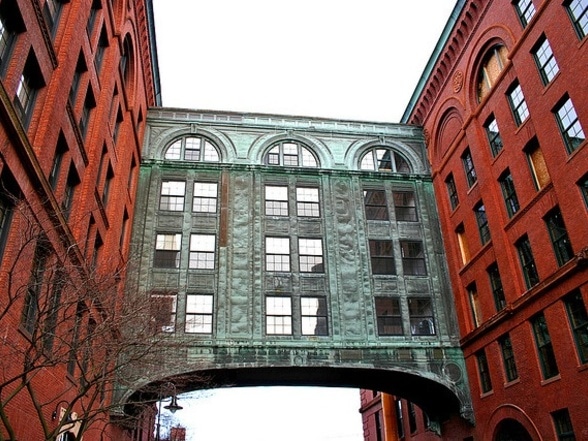 Lower Mills/Cedar Grove
by nabewise
Infomation
Dorchester's Lower Mills/Cedar Grove is enjoying a renaissance as new houses, condos, and small businesses continually crop up. Rents and mortgages are affordable and residents like having all the amenities of the city–easy T access to downtown, and cool places nearby to shop and eat–while feeling like they're in a suburban town. Sitting close to Milton Village, its ritzier neighbor, Lower Mills/Cedar Grove boasts gourmet coffee shops, antique stores, a boutique, and restaurants. Multifamily housing is scarce, but the neighborhood has plenty of green space. Lower Mills/Cedar Grove is served by the Red Line T and MBTA bus lines.
Lower Mills , Cedar Grove Data : Neighborhoods & Travel – Score out of 100
LOWEST ATTRIBUTES
Safety 63
Parking 56
Singles 56
Nightlife 50
Income 18
Lower Mills/Cedar Grove, Boston Reviews
Jody B.
A little nook in Dorchester.

Tucked between the busy neighborhoods of Dorchester and Milton, Lower Mills is a vibrant area which combines old character with a young, modern feel. Dorchester Ave, which runs the length of the small city, is home to many boutiques, coffee shops, and restaurants. The Ledge Kitchen and Drinks, 88 Wharf, & the Ice Creamsmith are a few places that one should stumble upon when exploring the area. Close to both the red line (Milton) and busses, getting around the city is more than easy. One of the main focal points in Lower Mills, are the historical Baker Chocolate Factory Apartments, which are beautifully renovated mill apartments that at one time funtioned as a real, working chocolate factory. A few other features of the city includes Carney-Caritas Hospital, Shaws, CVS, Dunkin Donuts, and a number of pizza and chinese takeout places. So come check out the fresh and trendy little spot that is Lower Mills.
Mallory C.
Suburban Hotspot

Renaissance really is the perfect word to describe the transformation of Lower Mills/Cedar Grove. The nabe is really taking a hip, modern turn and attracting a whole new crowd for Dorchester. The loft apartments and condos are all really beautiful and real estate prices are still fairly low to buy. Coffee shops and restaurants that are usually found downtown or in the South End are quickly opening, turning this nabe into a little suburban hotspot!
Amanda M.
Lowers Mills/Cedar Grove: Suburban Gems in Dorchester

Lower Mills/Cedar Grove is the cool kid of suburban Boston nabes. It happily coexists with other outskirt neighborhoods, but manages to do so with a bit of extra flair. That flair originated from a housing boom a few years ago. As is often the case, the boom led to more businesses, and more businesses led to an even larger boom. The quick and successful real estate rise has made this neighborhood one of the most economically diverse in Boston—with options for high, low, and middle income singles, couples, and families alike (though the neighborhood does seem to be most popular for families). While enjoying the quiet and extra space of suburbia, Lower Mills/Cedar Grove residents can still indulge in cuisine and shopping whose quality and variety are comparable with Boston central. Along with easy transportation, this area also has two hospitals nearby, adding an extra level of safety to its cool and convenient factors
caite m.
A Dorchester Nabe on the UP and UP

People buying property and opening businesses in Dorchester's Lower Mills/Cedar Grove nieghborhood are seriously onto something. They're working with (gritty) Dorchester's affordability and (ritzy) Milton's proximity. Thanks to some pretty blatant gentrification efforts, Lower Falls/Cedar Grove is giving Dorchester the face lift it's been wanting for ages.

Take River Street, for instance. New housing now fills a former vacant lot. Right next to it, on the site of an old gentleman's club, are the sparkling new condos called Schoolhouse at Lower Mills. Across the street are even more apartments units, and a sparking new Shaw's supermarket— complete with an organics aisle—serves the big-box needs of all these happy new condo owners.

There are organic cafes, coffee and ice cream shops, antique stores, and boutiques patronized by Dorchester residents as well as many from nearby nabes. Some say Lower Mills looks more like Milton Village than the rest of Dorchester, where other neighborhood centers struggle with crime and crowding. While gentrification, and the pricing-out of long-time residents is a concern, the general consensus is that the nabe's improvements are good for everyone. Business owners and residents are careful to maintain the down-to-earth character of the community, and those who have been there a long time are proud of its growth.