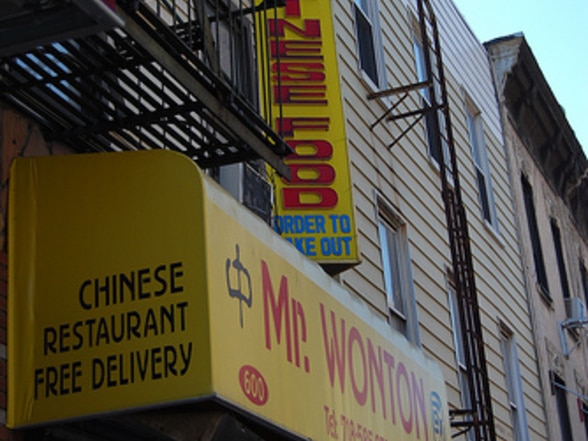 Melrose, The Bronx
by nabewise
Infomation
Like the majority of neighborhoods in the South Bronx, Melrose is dominated by renter-occupied housing projects. The neighborhood's main thoroughfare, Melrose Avenue, is a massive shopping district well-loved by Bronx residents. Melrose is served by the 2 and 5 lines.
Top Votes – Score out of 100
Gentrifying 75
Public Transportation 70
Shopping 70
Community 60
Gritty 56
Lowest – Score out of 100
Green space 40
Families 38
Seniors 36
Empty nesters 33
Income 1
Top Reviews from Travel Rentals Neighborhoods
Melrose is a part of the South Bronx, that, despite its reputations, has made a small name for itself. Melrose is defined by the massive shopping hub at its southernmost end, where stores of nearly every kind can be found. There are plenty of offices in the area, as well, giving its residents a good opportunity to live, work, and play.

The sounds of reggaeton and other Caribbean music can be heard well into the evening, as children laugh and play. The housing stock is mostly apartments that are rented to families. New housing is popping up at a rapid rate, thanks to a trend of urban renewal.

Buses are the dominant form of transportation here, as the nearest subway, the 2, 4, and 5, are at the Hub and quite far from Melrose's core. Melrose is typically known to contain the East 150's, at which there are no subway stops. Walking is your best bet.

There are small, local restaurants with good food, but don't expect destination restaurants. Melrose is a neighborhood for its people, and it will stay that way for some time.Amelia Z.
Melrose: A Small Town Feel in the Big Bronx

This is a neighborhood of characters, neighbors, architecture, and rising from the ashes. I worked here for a few years, as well as living in Concourse/Melrose. It's a better area of the South Bronx and has so much history. There's even an unofficial "Mayor of Melrose", a young man by the name of Ed Conde Garcia who is born, bred, and knows the neighborhood like the back of his hand. Check out his rants, raves, and neighborhood secrets: http://welcome-to-melrose.blogspot.com/

What's awesome

The sense of community, pride, history, and brave, adventurous people who stuck it out in the worst years.

What's not so awesome

Shannon
Dated a girl here a while back. I never felt comfortable here and when there was a fire in my girl's building I tried to get her to leave because some people are crazy. Instead she stayed and told, straight up, that it was the place she felt "right" in. I dont know if that adds anything to these reviews, but its how i see melrose.Alex C.
I lived here for a few months and one thing that I'll always remember is the the dogs. For protection or who knows what, everyone in this area always seemed to have the largest possible dog for their space. You would see them during the day being tugged and dragged down the street as their monstrous animals sniffed and urinated ahead of them. At night the dogs would really come alive, barking out of their windows at each other and having strange dog conversations.

The point is, move to Melrose if you like dogs.paul