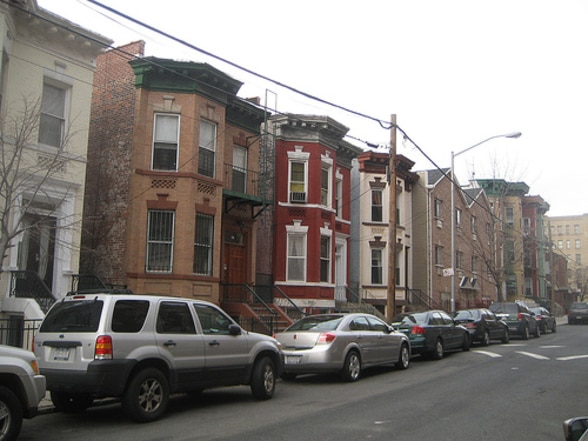 Longwood, The Bronx
by nabewise
Infomation
Running from East 149th Street to East 167th Street, Longwood is commercially served by the well-populated Southern Boulevard. Home to its own business improvement district, Southern Boulevard offers over a hundred stores for super-shoppers. Longwood is also home to the Longwood Historic District, a three-block row of nice architecture in the neighborhood's center. Longwood is served by the 2, 5, and 6 trains.
Top Votes – Score out of 100
Public Transportation 75
Shopping 69
Dining 56
Community 56
Ethnic 50
Lowest – Score out of 100
Seniors 39
Clean 38
Safety 38
Quiet 25
Income 1
Top Reviews from Travel Rentals Neighborhoods
Southern is probably the best shopping area in the Bronx. For food, check out jimbos on 163. Best burgers in new york.Alex
Though Longwood on the whole gets a bad reputation (it's a nice little place) Southern Blvd. deserves all the negative press it gets. It's too loud and messy and there are kids running down its length at all times during the day and night. (I blame the parents.) Still, if shopping is your thing, then by all means – come.Paul N.
Longwood is a neighborhood that has been through quite a lot. Like its neighboring communities, Longwood fell to the fire in the 1960s and 1970s and has since attempted to work its way back up.

And so far, efforts are successful: new apartment buildings are sprouting like dandelions on a lawn, and Southern Boulevard is now teeming with activity. This is a neighborhood that is dirty and a bit run down, however… its walls are lined with graffiti. Some pieces are actually quite beautiful.

The Bruckner Expressway soars at the eastern border of Longwood, creating a messy, loud, and quite dirty atmosphere. In contrast, there are many beautiful brownstones in the area, even on Bruckner Boulevard, that have yet to be converted into pricey monstrosities.

Shopping and dining (primarily fast food) are available along the massive Southern Boulevard shopping strip out toward Hunts Point. There is nightlife, but it is sporadic and consists of mainly Spanish clubs. If this is your scene, then Longwood is great for you.Amelia Z.