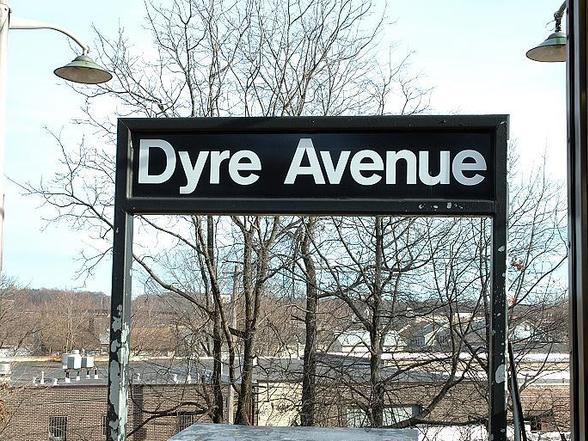 Eastchester, The Bronx
By Nabewise
Infomation
Eastchester refers to the the area in the northeast Bronx just south of Mount Vernon. Consisting largely of one and two family homes, Eastchester is also known for its Boston Secor Houses and wide, slightly unattractive section of Boston Road, which is more of a home for dilapidated cars than people. The area is served by the 5 line.
Top Votes – Score out of 100
Shopping 56
Parking 55
Quiet 55
Public Schools 50
Dining 50
Lowest – Score out of 100
Safety 31
Seniors 31
Empty nesters 31
Families 25
Income 7
Top Reviews from Travel Rentals Neighborhoods
A GPS Nightmare!

I've been to this part of the Bronx once, and by complete accident. I was trying to make my way to my friends new apartment in Mount Vernon, and my GPS had a lapse in judgement. It left me somewhere in this nabe referred to as Eastchester. I was so sketched out by this place because all I saw for miles was run-down/industrial looking buildings and areas. There was no one to help me with directions, and it was also about 9 pm at night. So instead of throwing my GPS out the window for getting me lost I relied on it to get me out of this weird neighborhood.

I would never come back to this area. I don't even know if people really live here because it looks so run down. It's just totally sketch and I was happy to be able to hop right back on the Bronx River Parkway and get to my friends place.

Helen C.
My cousin lived in the Eastchester houses for a few moths before she got kicked out. Typical projects. not nice at all, i mean people dont resepct the area at all and let their dogs use the bathroom everywhere.Alex C.
The little overview paragraph above makes a reference to it, but Boston Rd as it enters Eastchester (or, really, boston rd. as a whole) is one of the least attractive streets I have ever seen. It's grimy and loud and really disgusting looking on cloudy days or in the winter. I could never live here.Paul N.
Eastchester is not a residential neighborhood. There are a few homes close to the Dyre Avenue subway station, and along Provost Avenue, but the neighborhood is chiefly comprised of auto shops and factories. More homes have popped up on the other side of the Hutchinson River, but these are somewhat isolated and hard to get to.

Eastchester is an excellent neighborhood in which to buy a car. There are several auto dealerships. It is also a great place to get your car fixed, as these auto body shops have been around for decades. Occasionally, Bronxites visit for its McDonald's and IHOP.

Further up Boston Road, within the borders of Westchester County, there is a Fairway supermarket and shopping center boasting Mandee and a Marshall's Shoe Megashop. These qualities redeem Eastchester's industrial sense.

The neighborhood is also quite unsafe… there have been reports of several shootings in the area. A few years ago, a chemical plant closed, leaving questions as to the quality of the water.

To sum it up, Eastchester is an okay neighborhood to visit, but a poor neighborhood in which to live.Amelia Z.