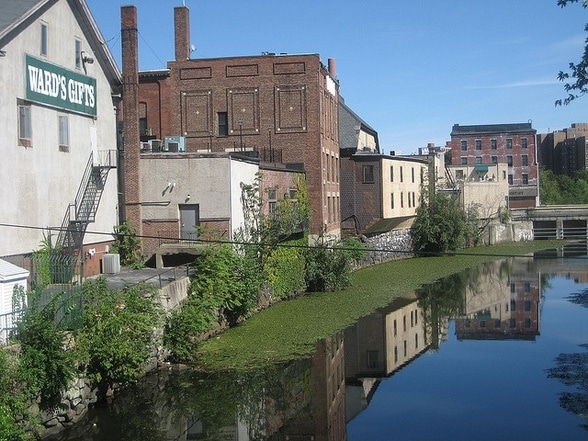 Infomation
Medford is a classic outside-of-Boston town. Accents are fierce, and so too is the smack-talking that happens both on and off the town hockey rink. Many residents have called the streets of Medford home for generations, but the town also attracts new renters and buyers alike with its riverside, old-school charm. History runs deep in Medford: several buildings dating back to the 17th century still stand and more than two catchy tunes (ever heard of "Jingle Bells" or "Over the River and Through the Woods?") are rumored to have been penned on Medford soil. Medford is served by MBTA bus routes and the commuter rail.
Medford, Boston Data : Neighborhoods & Travel – Score out of 100
TOP ATTRIBUTES
Clean 67
Families 65
Public Schools 63
Community 63
Empty nesters 61
LOWEST ATTRIBUTES
Singles 50
Nightlife 50
Quiet 50
Shopping 38
Income 19
Medford, Boston Reviews
Mixed
Medford is really diverse. You have your older upper middle class people who've been there for decades, and sometimes for generations. But, with Tufts in town, and Boston so close and accessible, Medford is a great option for young professionals and families as well.
Elaine A.
A Mixed Bag
Medford gets kind of a mixed rap-it's home to Tufts, a prestigious university, but it's also home to some real blue collar, don't mess with me because Boston blood has been running through my veins since day 1, types. Medford Hillside, right next toTufts, is a lovely area, and several buses run. South Medford is a different story. There are several gangs in the area and "bad" neighborhoods that should be avoided. My advice? Know what you're getting into before you look/move to Medford. It is really convenient when it comes to transportation and it's a quick drive into Boston but unless you're a Tufts student/staff and you're going to live near the university, look at other nabes in the area such as Davis Square.
Mallory C.