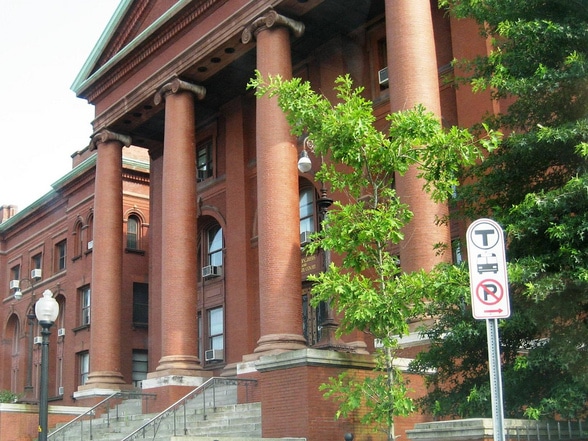 East Cambridge
by nabewise
Infomation
Whether it's the architecture of its buildings, the DNA studied in its various labs, or the subway friendly, foldable bikes parked in racks outside its coffee and book shops, East Cambridge is where function and form meet. Today, buildings that were once factories are now labs, condos, and commercial centers. North of Kendall Sq, modest 2 and 3 family homes are packed in between fish markets, butcher shops, and ethnic restaurants. Major residential development is in the works at North Point, East Cambridge's former railyard. East Cambridge is served by the Red and Green T lines and bus service.
East Cambridge Data : Neighborhoods & Travel – Score out of 100
TOP ATTRIBUTES
Gentrifying 75
Quiet 72
Public Transportation 71
Safety 70
Dining 63
LOWEST ATTRIBUTES
Empty nesters 41
Singles 40
Families 39
Green space 30
Income 28
East Cambridge, Boston Reviews
A great place to visit
I visit East Cambridge on a regular basis because my bank is there and to be honest, I just like visiting the area. Frank Gehry's Strata Center is definitely one of the coolest buildings in Boston and is always fun to see although I have to admit, I can't imagine living in the shadow of it or having it in my back yard. It's quite overwhelming.
In terms of the actual neighborhood, there are a handful of really cute and charming coffee shops and cafes that are a great for a place to work or grab lunch (and you know they're good because of the ever present proverbial Cambridge Hipster). There are also several trendy restaurants that serve some funky fare and have fun atmospheres. There has been an attempt to gentrify the neighborhood but it's long time residents are stubborn and it remains in a sort of neighborhood limbo with a diverse mix of working class immigrants and nerdy students from MIT (and I really mean nerdy) who bomb around on bikes, pondering molecular theory or something along those lines. Don't get me wrong, I think this makes the neighborhood interesting to visit and observe but I'm not sure living there is ideal. With the T right there, it's a great nabe to pop in and out of. It's also a really ideal locale in the Spring and Summer with its proximity to the river and its abundance of "pocket parks." Like I said, great place to visit.
Mallory C.
Dense urban feel
Mostly a middle class neighborhood mixed with MIT students, East Cambridge was once dominated by Irish, Portugese and Italian immigrants. You can still see their influence here, with Portugese bakeries and Irish pubs (but where in Boston are there not Irish pubs?). Downtown Boston is right across the Charles and can be easily reached by the green line at Lechmere, or by a very quick drive. The streets are narrow and it's not the cleanest neighborhood, but there is an authentic neighborhood feel.
For shopping, there's the Cambridgeside Galleria, a massive mall that contains the only Taco Bell in the city of Boston, for your gorditas and chalupas fix.
Heather V.
The Other Side of the Tracks is Well Worth the Trip
East Cambridge is a neighborhood of dichotomies and no two places exhibit the differences better than the opposing centers of Kendall Square and Cambridge Street. The former serves as host to a tech-savvy, geek-speaking workforce, while the latter is home base to a blue collar immigrant community where Portuguese banter often emanates from the strip's many family owned bodegas. Unlike its Kendall counterpart, the Cambridge Street enclave distinguishes itself by its tightly gridded streets, jigsaw-like lots and modest living quarters. While there's no denying that the building stock here has seen better days, the undoubtedly dingy appearance can be quickly overlooked upon discovering the riches available from the strip's many specialty shops and markets.
Located halfway between Lechmere Station and Inman Square lies a section of Cambridge Street that straddles the proverbial other side of the tracks. Here the ritual of food shopping evokes a kid-in-a-candy-store kind of excitement over goods and delicacies rarely found elsewhere in the city. The following is a few of this nabe's faves:
New Deal Fish Market
Do as the city's best sushi chefs do and buy your fish and seafood here. This father and son shop owners make the selection process easy. Not only are they friendly and knowledgeable, but always ready to suggest a recipe or food pairing that's sure to please. This shop also offers a notable variety of olive oils, Italian and Asian sauces, as well as a small assortment of quality seasonal fruits and vegetables.
Mayflower Poultry
Although it may be more commonly recognized by the storefront shingle that reads, 'Live Poultry Fresh Killed,' this unabashedly blunt motto resonates the no-nonsense character of this nabe. Duck, Cornish Game Hen and other less common foul are available here while organic, free-range chicken is delivered on Fridays. Beef, lamb, pork and other meats are also stocked despite the shop's poultry-centric name.
Royal Pastry Shop
Just west of the tracks sits a tiny Italian bakery that has been run by members of the Coppola family since its opening in 1941. Delicious cakes, cookies and other sweets make this a favorite destination for birthday parties or just-because occasions. Trying to bypass the sweet smells that emanate from this shop gives new meaning to the term willpower. Consider it a challenge. I dare you.
Establishments like these don't seem to exist much anymore and to have so many so close together makes this nabe especially noteworthy. So whether you're an East Cambridge local, a nine-to-fiver from Kendall or a curious locavore across town, a shopping trip down Cambridge Street won't disappoint.
Sydney T.
It's safe to say that this nabe has a townie feel, because it doesn't attract a lot of attention from outsiders. Unless you live here or attend MIT, slim pickings are what visitors have in terms of dining, shopping or entertainment. However, Cambridge Parkway on the Charles does make for good jogging.
Ryan B.